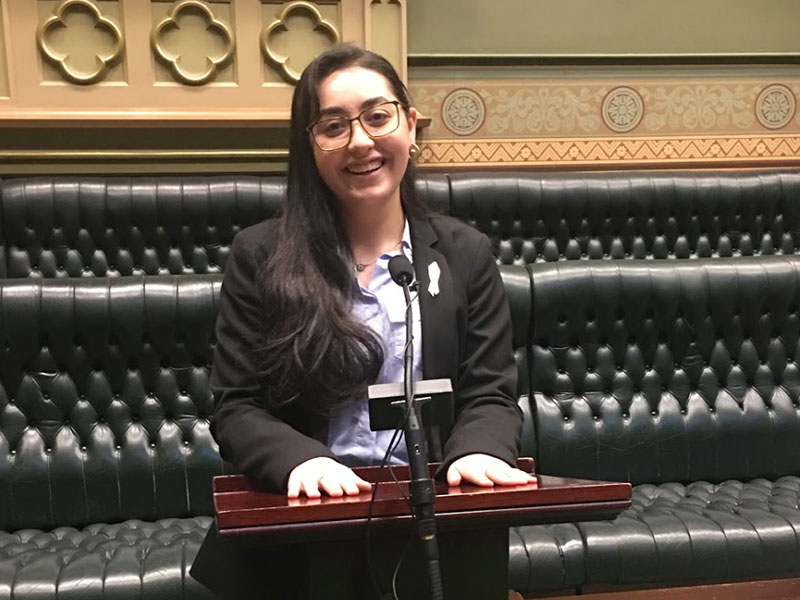 Delany College, Granville School Captain, Mary Ghribian represented the Granville and Cumberland Local Government Areas at the NSW Children's Parliament on October 21.
The extraordinary opportunity was part of an initiative which brought together more than 90 high school students and provided them with a platform to voice their ideas, passions and experiences.
With an outstanding portfolio of service to her local community, Mary was invited to attend and speak at the Children's Week Parliament on an issue of her choice. Her keen interest in equality and women's rights, led her to speak passionately about women in politics, a project she had spent nine months investigating in her own time.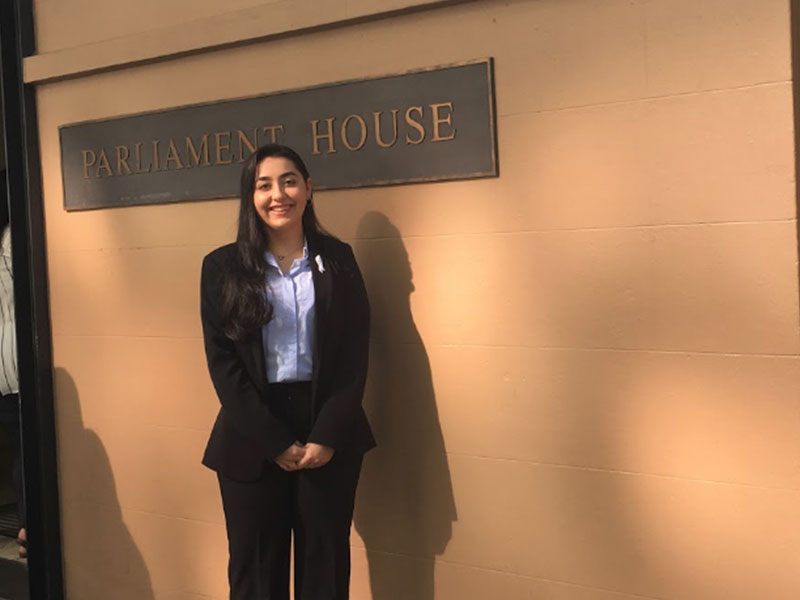 "There is further scrutiny placed on women [than men], whether it be for their personal or maternal life, to their physical appearance and clothing option, when individuals should be focusing on the best directions for Australia," Mary said.
Mayor of Cumberland, Steve Christou said Mary was an exemplary representative for her local area, highlighting the importance of listening to young people in NSW Parliament.
"Initiatives like these empower young people and make them feel heard. They also have a captive audience of some of the State's most senior law-makers," Mr Christousaid.
---
The transcript of Mary's inspiring and well researched one minute speech to the Legislative Assembly Chamber in front of Members of Parliament is included below:
Good afternoon Mr Speaker and fellow parliamentarians,
One of the most significant developments of the past decade in the political arena has been the integration of women into politics. Previously, there was a common assumption that female politicians wishing to succeed had to adopt the male communication model.
Ideally, the continuing shift of gender roles within micro institutions would mean that women are able to fully integrate into the political sphere without being scrutinised. Although, there seems to exist a double standard within society.
Fifteen minutes into her first press conference, NSW Premier, Gladys Berejiklian was asked whether she thought that not having children was "a disadvantage to her political career", unlike her male counterparts.
It's time for the parliamentary culture to change. And the only way to do that is through the equal representation of men and women in this parliament, which should be inspired and led by the children and young people of Australia.