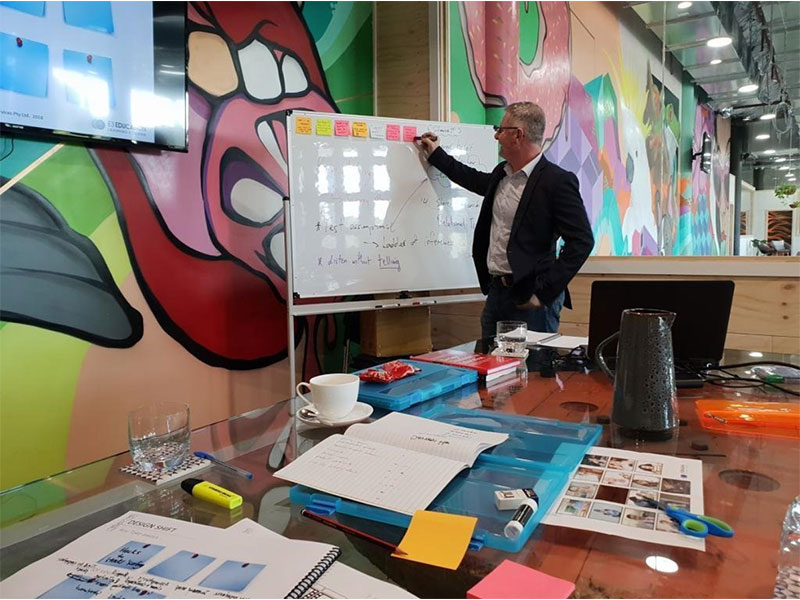 On their first day at Delany College Granville, fresh-faced Year 7 students were greeted at the gates by another new face, Principal Paul Easton.
Starting out at the beginning of Term One, Paul Easton is stepping into this school leadership role after roles in education management including as Director of Performance for Catholic Education Diocese of Parramatta in 2017, and most recently as Director of the Brisbane Learning Exchange.
Paul reminded students and staff about the importance of the 'Delany Difference,' a key focus for 2020.
"We need to think differently about how we support students and about how we work together," said Paul.
When asked about his biggest tip for students starting high school, Paul encouraged new students to focus on preparation and having an open mind.
"Come prepared, come with a smile and be open to learning," said Paul.
"Learning at Delany is all about ideas. We're looking at putting student ideas at the centre of their learning to let these ideas come to life. It's going to be a very exciting year for Delany," he added.