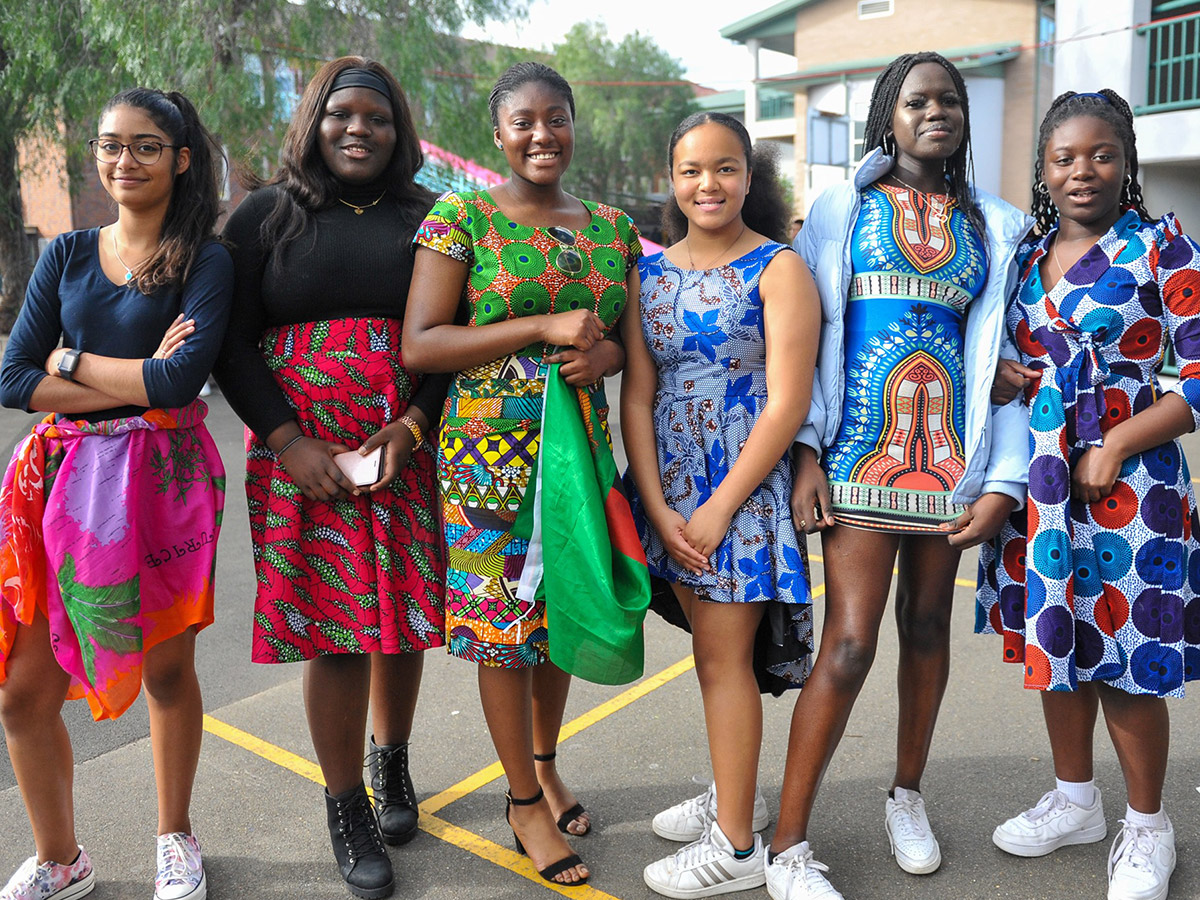 Students at Delany Catholic College took part in Multicultural Day festivities
Students at Delany Catholic College Granville celebrated its rich diversity recently with annual Multicultural Day festivities.
In line with Refugee Week, students proudly wore traditional dress and baked cuisine from their own multicultural backgrounds.
The entire school and their families celebrated the occasion, with dance performances and a special guest speaker from Jesuit Refugee Service Australia, who spoke about their experience as a refugee.
Delany Collage's 400 students come from over 50 different birth countries, the most common being Lebanon, Tonga, Samoa and Africa, as well as Syria and Iraq.
Many students are refugees themselves and five students spoke at the special assembly about their own experiences coming to Australia.
Delany College Acting Principal Anthony Blomfield said it was a bright and colourful celebration of diversity.
"It was a great opportunity to celebrate our cultures and differences and for students to see you are one of many and not just by yourself," he said.
"It's important for students to have an opportunity to wear their nationality with pride."
Learn more about Delany Catholic College
---
Gallery