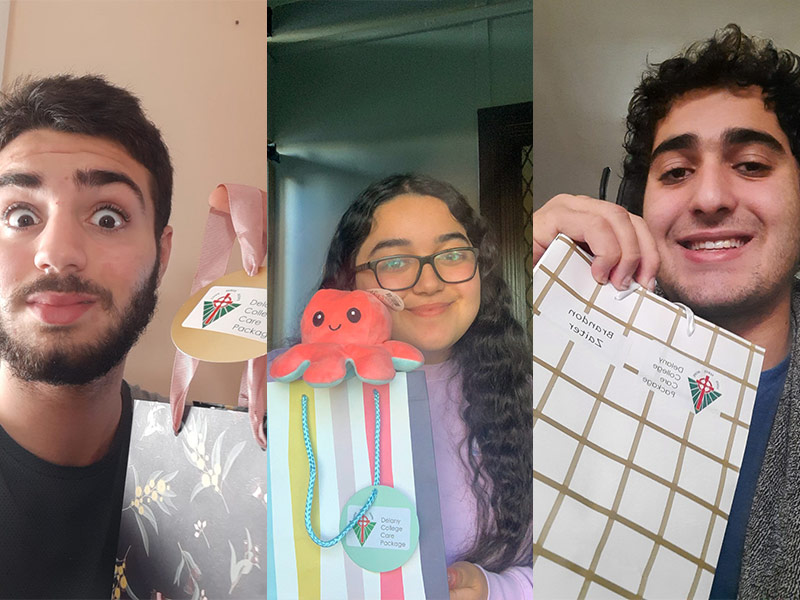 Delany College Granville Year 12 students said the care packages delivered by staff gave them a lift ahead of their HSC trial exams.
After facing similar disruptions in Year 11, the graduating Class of 2021 are again confronting the challenges of lockdown, now with even more pressure amid exam season.
Delany Catholic College Granville delivered special gift packs to its Year 12 students recently and recently held a virtual afternoon tea to help brighten the day of those undergoing exam-prep stress.
School Captains Naomi Habib and Brandon Zaiter agreed that staying connected with their teachers and peers was paramount for their mental health.
"Learning from home is hard to manage and it has been quite difficult to stay motivated but our school has been amazing at providing extra support," Naomi said. "The virtual afternoon tea was fantastic. Just catching up with everyone on a social level instead of the usual remote learning Zooms."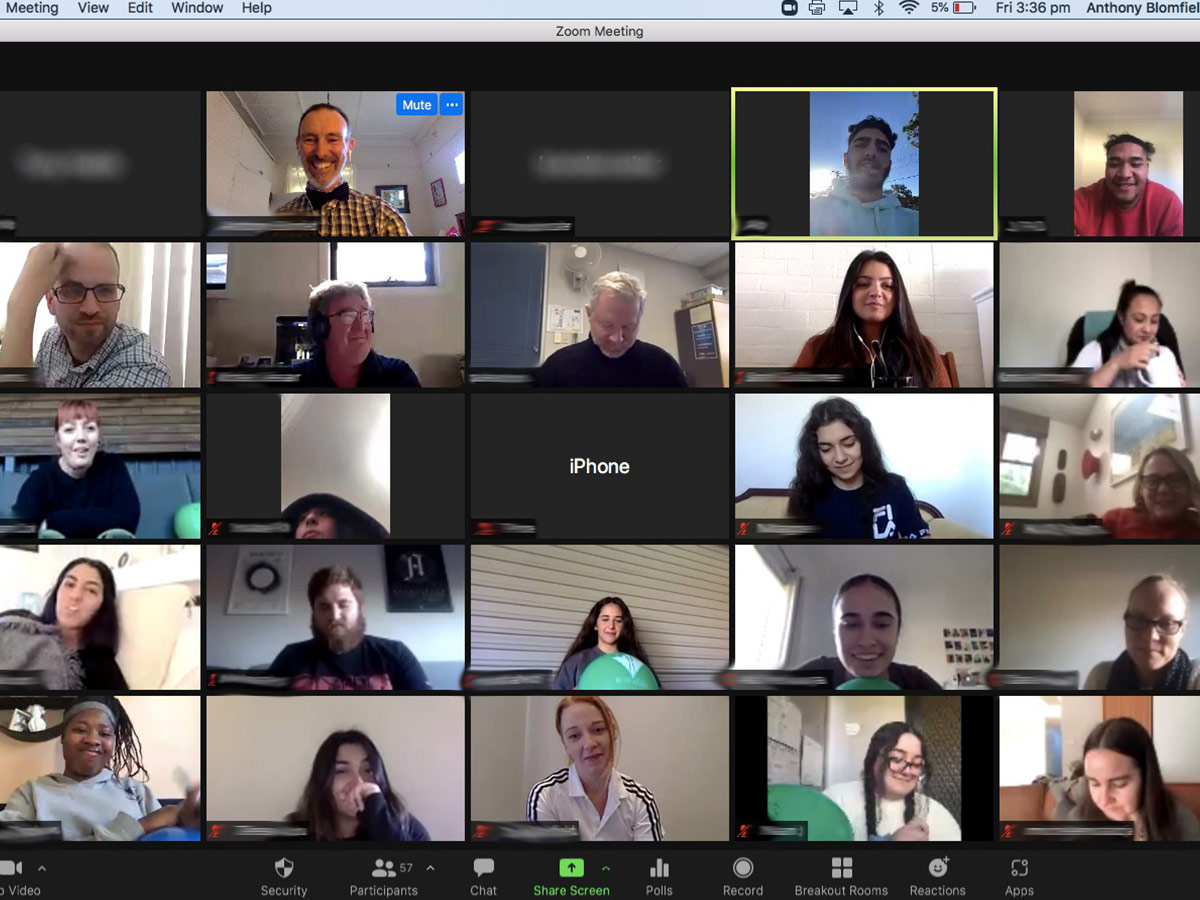 The virtual afternoon tea was a great way for students to engage socially, away from their school work.
"It was great to get on the Zoom, get away from school work and share how we are going and our plans for next year," Brandon added.
Principal Paul Easton said the school was doing everything it could to ensure staff, students and parents felt supported.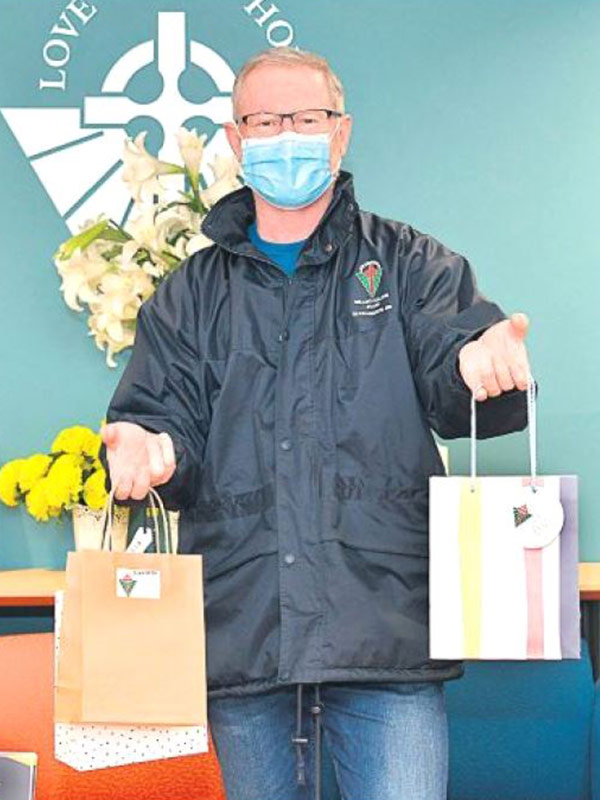 "We are doing check-ins, buddy programs, online afternoon tea sessions and just communicating as much information as we can to keep as much clarity around this time as we can," he said.
Staff arranged and personally delivered care packages to students at home (prior to the increased restrictions). Care packs were full of goodies including plenty of sweets, a prayer card and personalised notes from staff members.
"Staff were awesome in delivering the care packages and our class got a hand-written note from our advanced maths teacher," said Naomi "They were such a lovely surprise and it really highlights how our community and teachers are helping make this situation a more positive one for us."
"Receiving the care packages and taking part in the virtual afternoon tea was a wonderful way to relax and take our minds off what was happening at school and in the world around us," Brandon said.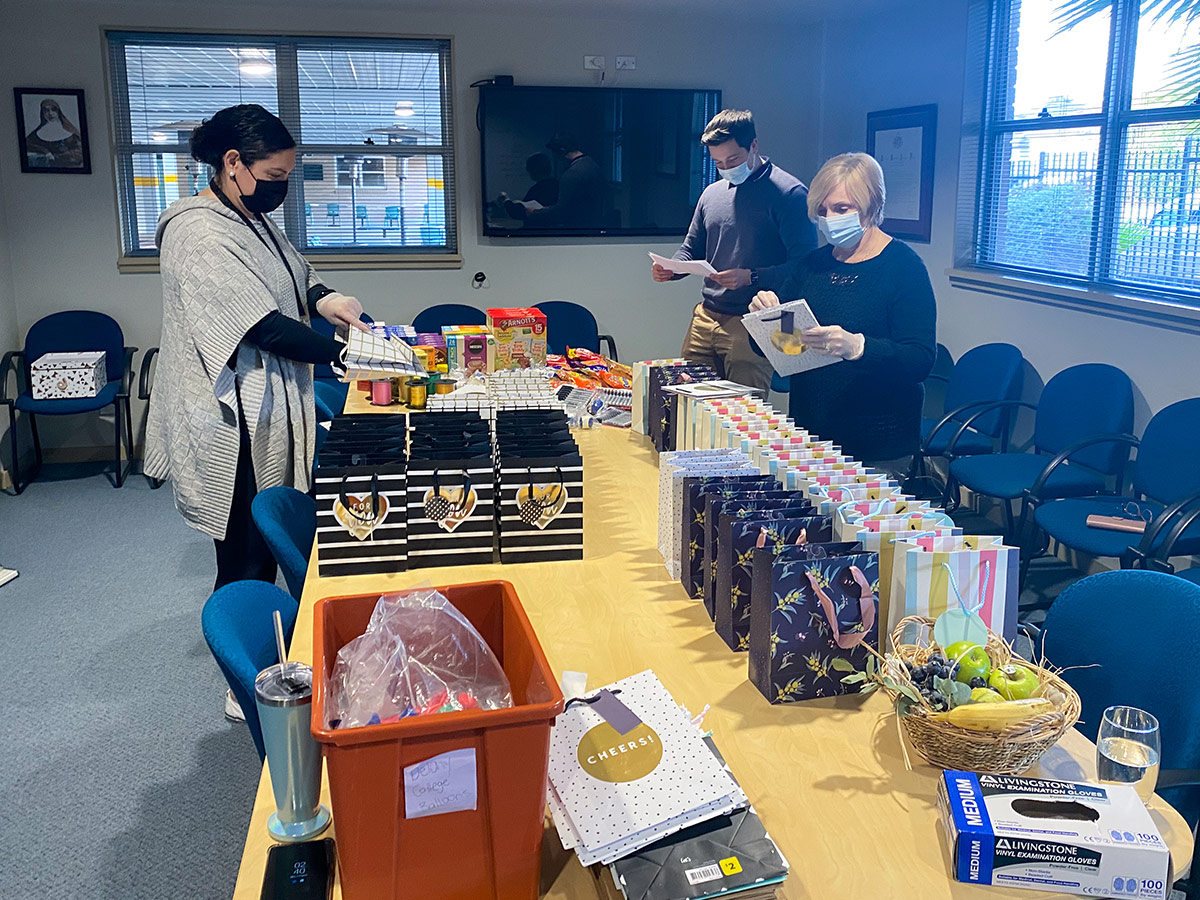 Delany staff rallied together to purchase goodies, organise the care packages and deliver them to students.
Students were encouraged to write a message of gratitude on the balloons provided and bring them along to display during the special zoom afternoon tea. Teachers and staff also shared stories and jokes.
"Exams can be a stressful time for some but I think if you just breathe and remind yourself to keep calm, you will do just fine," Brandon added. That's the one thing I've been doing before and during exams and it has really helped."