Br Jerome Ellens, FSP is welcomed to the Delany College Assembly
06 Apr 2016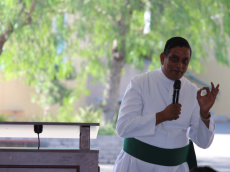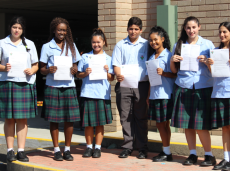 Br Jerome Ellens, FSP, Superior General of the Patrician Brothers worldwide joined us for assembly today.
Br Ellens wanted to thank the Delany Community for the work done on behalf of the brothers in the area of social justice - for Vinnies, Delany Foundation, Caritas, Cancer Council and the many other causes we support over the year.
He spoke of the Delany Academy, a school he has opened recently in Ghana, where they have adopted the Delany motto of Love, Serve and Hope.
He encouraged the Delanys students to continue their work in helping the under privileged and living a life with Christ at their centre.
Letters of commendation were given out to students at the College who have recently given themselves and their time to assist others in the Community.
Well done Delany students and thank your Br Jerome for joining us.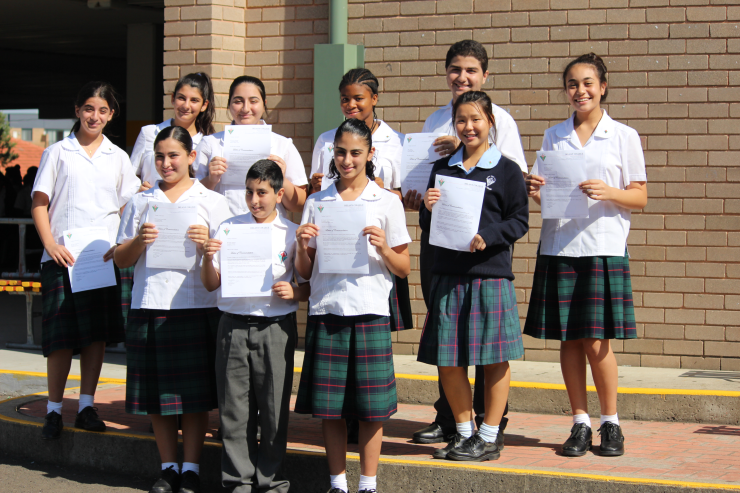 Letters of Commendation
Facebook | Delany
16 Sep 2022

Delany students were invited to attend the Fast Forward Year 11 University Day at Western Sydney University, Liverpool Campus. Students participated in many activities which focused on: → Identification and application of essential transferable skills 💡 → Exploration of career possibilities tailored to personal skill strengths and interests 🏢🧑‍💼 → Developing students' awareness of, and familiarity with, the university environment 🎓 The day ended with a creative RAP performance highlighting the positive impact of future study 📜 and pathways beyond school.

15 Sep 2022

It's a battlefield out there... when Mr Zagas' Y11 Modern History class creatively used classroom tables and nerf guns 🔫 on our field area to simulate charging a machine gun bunker in World War One's Western Front ⚔️💣