Congratulations Taylor Dib!
01 May 2014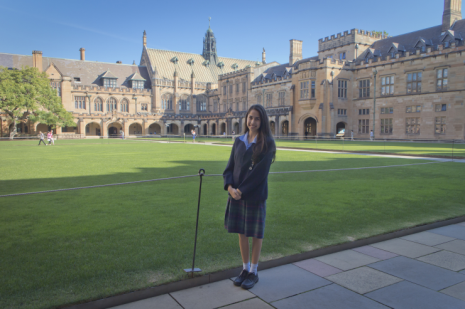 Taylor at the University of Sydney
On Wednesday 2nd April, Taylor was presented with a Year 10 Academic Excellence Award by the University of Sydney.
This award recognises Taylor's ongoing commitment to learning and high achievement.
Well done Taylor!
Facebook | Delany
15 Nov 2022

A group of Y9 students were excited to take part in their first Western Sydney University Day at the Parramatta South campus. The theme was 'Rise to the Challenge' and, along with several other schools from the local area, students took part in activities that explored their multiple intelligences and problem solving skills. The highlight of the day was exploring the campus as part of a scavenger hunt! 🕵️🧩Students are excited for the next part of the program that will take place in Y10.

12 Nov 2022

We're looking forward to a wonderful night. Come and join us in celebrating and recognising the great achievements of our students!