The Delany Gym
05 May 2020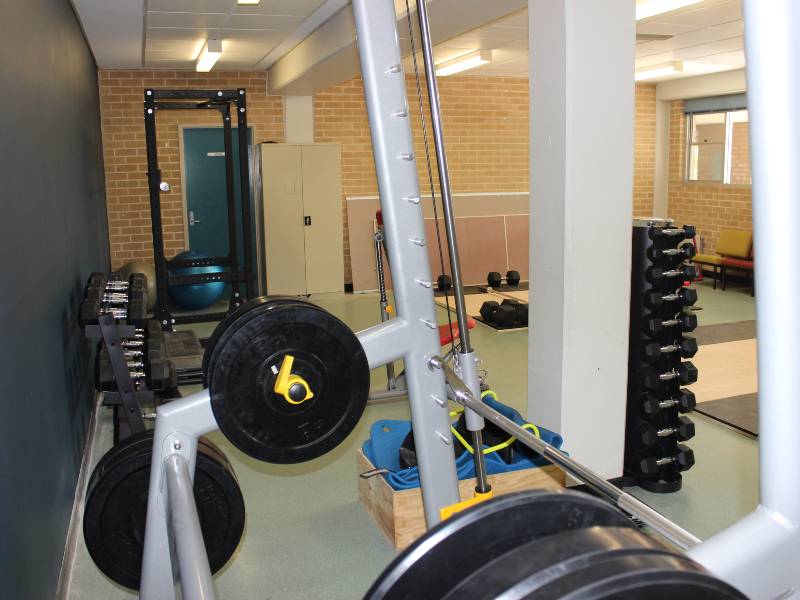 In Term One CAC 4 was transformed into a Gym that contains olympic weightlifting platforms, male and female bars, weighted plates, dumbbells, assisted smith machine, cage, boxes, battle ropes and workout benches.
The vision is for students to join the Delany Fitness Club and workout in the morning or afternoon with opportunities for beginners to participate in an induction during lunchtime.
At this stage, students will be required to complete a short survey detailing their experience using a gym and preferred times on a sign-up sheet on the Sport Google Classroom.
We hope here at the College that students will connect and feel a sense of belonging when joining the Delany Fitness club and attain higher fitness levels and further pathways to pursue their athleticism.
Facebook | Delany
16 Sep 2022

Delany students were invited to attend the Fast Forward Year 11 University Day at Western Sydney University, Liverpool Campus. Students participated in many activities which focused on: → Identification and application of essential transferable skills 💡 → Exploration of career possibilities tailored to personal skill strengths and interests 🏢🧑‍💼 → Developing students' awareness of, and familiarity with, the university environment 🎓 The day ended with a creative RAP performance highlighting the positive impact of future study 📜 and pathways beyond school.

15 Sep 2022

It's a battlefield out there... when Mr Zagas' Y11 Modern History class creatively used classroom tables and nerf guns 🔫 on our field area to simulate charging a machine gun bunker in World War One's Western Front ⚔️💣