Vinnies Van 2019 2020
21 Oct 2019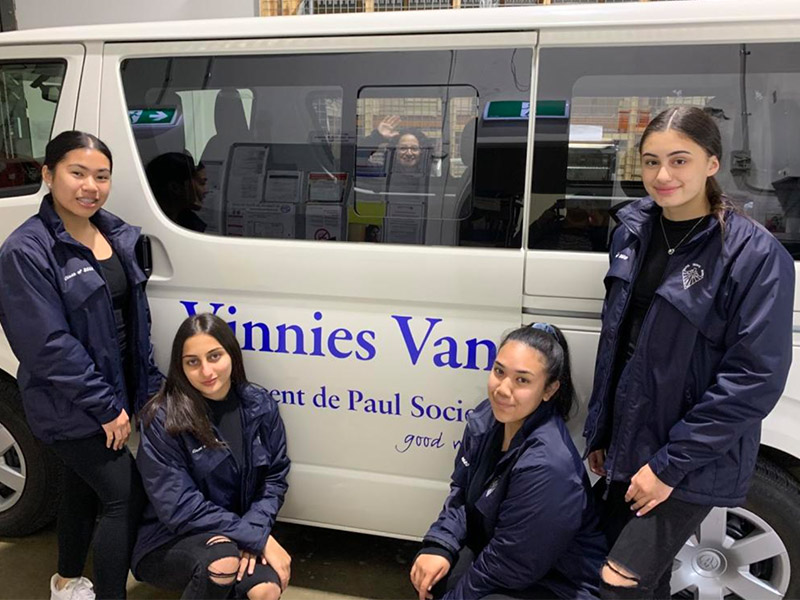 The first Vinnies Van shift for Year 12, 2020 was on Tuesday, 24 September. Students Aaliyah, Brianna, Dania, and Ellah were joined by Mrs Findlay, Miss Ortiz and Miss Katrib to service the van at Mt Druitt and Parramatta.
The night was eventful, to say the least, and the girls finished the shift feeling a heightened sense of empathy and desire to help those in the wider community.
This was a great opportunity for all staff and students participating to discover the way of Saint Vincent and to allow themselves to give back to the community and realize the blessings they have in their life.
Facebook | Delany
16 Sep 2022

Delany students were invited to attend the Fast Forward Year 11 University Day at Western Sydney University, Liverpool Campus. Students participated in many activities which focused on: → Identification and application of essential transferable skills 💡 → Exploration of career possibilities tailored to personal skill strengths and interests 🏢🧑‍💼 → Developing students' awareness of, and familiarity with, the university environment 🎓 The day ended with a creative RAP performance highlighting the positive impact of future study 📜 and pathways beyond school.

15 Sep 2022

It's a battlefield out there... when Mr Zagas' Y11 Modern History class creatively used classroom tables and nerf guns 🔫 on our field area to simulate charging a machine gun bunker in World War One's Western Front ⚔️💣