Life as a Year 12 Student
04 Apr 2017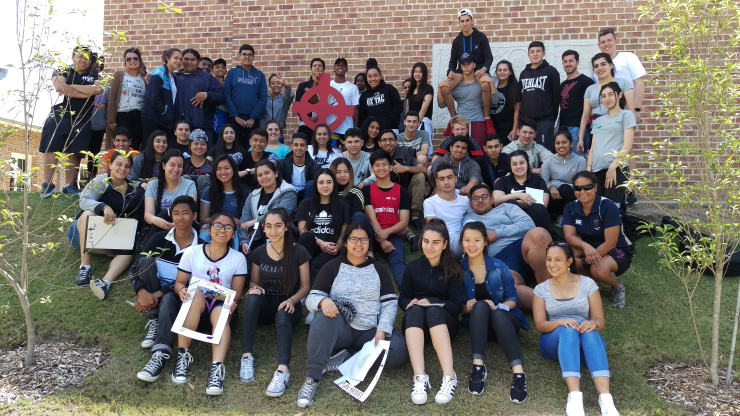 After experiencing these two terms of Year 12, I feel that it is more of a year where you discover yourself and a year where you experience change.
Yes, there are tough and stressful moments but once you learn how to balance everything out, it becomes a lot easier. It first begins with our mindset, the most influential factor towards stress. 30% of the stress is from the work itself and the negativity around us, but the remaining 70% is often to do with our mindset and the way we view things and that is why balancing is crucial.
Mr Pillay had once said to us that 'HSC is made for the students who are most organised'. Our aim is to not overstudy, not overstress and to become motivated all at the same time. In order to do that, we have to learn to balance time between school, time with family and friends, health and hobbies to develop the 'positive mindset' - and that is sometimes difficult.
We have to constantly remind ourselves of our self worth and who we are to get through tedious times. If you believe in yourself you will get through!
By Hilary Lim - 12.3
Facebook | Delany
16 Sep 2022

Delany students were invited to attend the Fast Forward Year 11 University Day at Western Sydney University, Liverpool Campus. Students participated in many activities which focused on: → Identification and application of essential transferable skills 💡 → Exploration of career possibilities tailored to personal skill strengths and interests 🏢🧑‍💼 → Developing students' awareness of, and familiarity with, the university environment 🎓 The day ended with a creative RAP performance highlighting the positive impact of future study 📜 and pathways beyond school.

15 Sep 2022

It's a battlefield out there... when Mr Zagas' Y11 Modern History class creatively used classroom tables and nerf guns 🔫 on our field area to simulate charging a machine gun bunker in World War One's Western Front ⚔️💣