Our Curriculum
Delany's curriculum is flexible and is adapted to suit the needs, interests and abilities of individual students.
Delany's curriculum provides all students with the opportunity to develop to their full potential, whether they are planning to continue on to further study or join the workforce.
By providing access to a broad range of curriculum options and projects that are developed around individual students' strengths, learning in the classroom is designed to connect with relevant future tertiary study and employment pathways, enabling future success.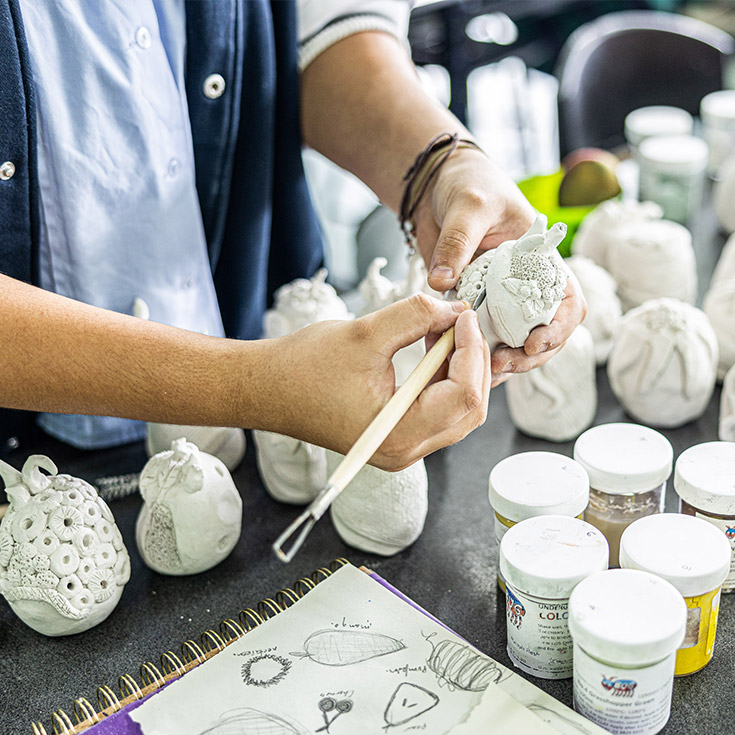 My Delany Journey
Beginning in Year 7 and extending through to the end of Year 10, this program is all about giving students direction for their learning, and helping them take responsibility for their own learning.
'My Delany Journey' commences with us learning as much as we can about each student when they join the College. We place a high value on the interests, passions, talents and ideas of our students and use these as the basis for learning. Through the 'My Delany Journey' program, we help students connect the things they are interested in, to their learning goals. As a result, our students are motivated and inspired for their whole school career.
At Delany we care enough about our students to find out what they care about most.
Delany follows the curriculum approved by the Education Standards Authority (NESA) covering all key learning areas. We also have a range of elective courses to suit students at all ability levels.
Courses offered at Delany College include, but are not limited to the following:
We offer a varied curriculum that is engaging and relevant!
Contact Delany TODAY to learn more about our innovative learning community.