Why Us?
Let us help you decide on the right school for your child.
Discover Catholic education
Delany College is a vibrant and contemporary school offering quality education for students.
Explore the amazing opportunities we're creating for our students.
Discover Catholic education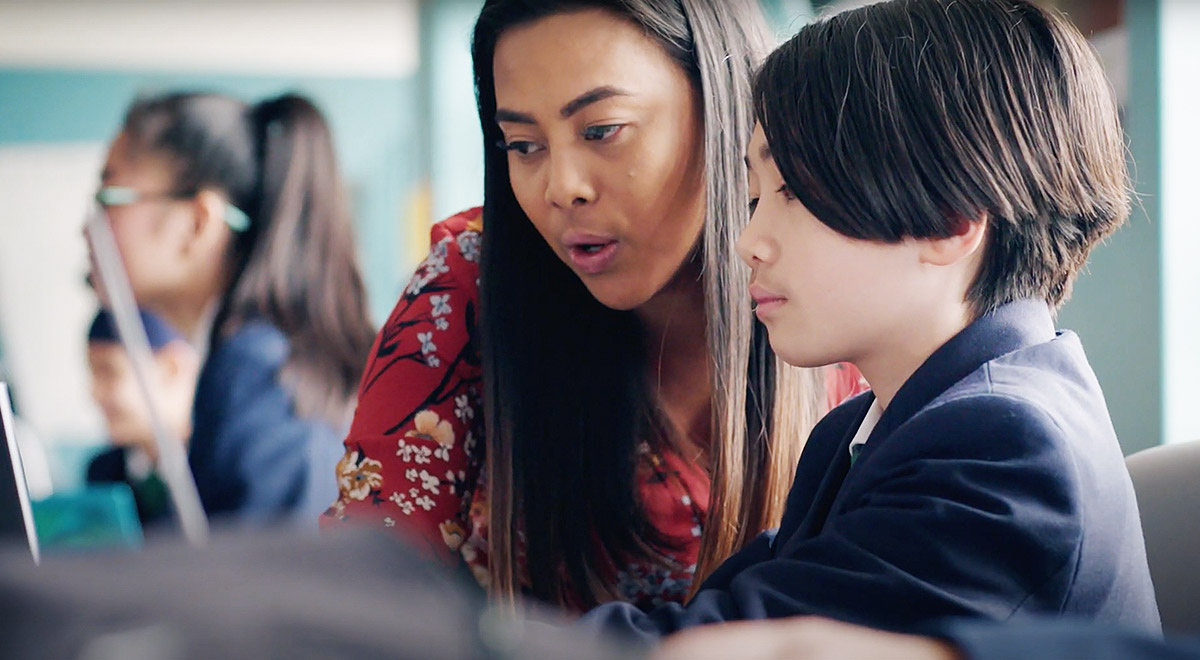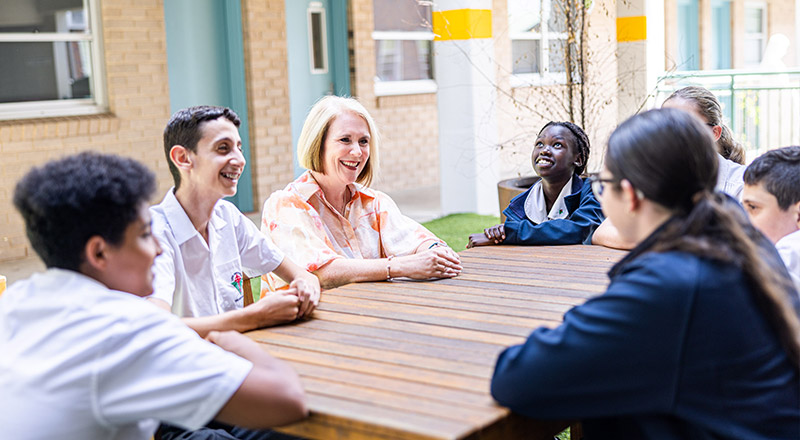 At Delany we take student-centred learning to the next level: our students' ideas are at the centre of all learning. We know that when a child follows their interests and passions, they are more motivated and engaged in learning.
The college provides a nurturing community for students to pursue excellence in their academic studies, as well as sporting and cultural activities.
Delany College is one of the few co-educational Catholic secondary schools in the Parramatta area, and offers a quality education to young people in Years 7 to 12. We deliver contemporary, student-centred education in a nurturing environment.
Discover what learning at Delany looks like by browsing our latest news articles and social media posts.
What we offer
There are many reasons why families choose Delany College. The snapshot below will assist you in making the choice to join our caring learning community.
Everyone is welcome and diversity is celebrated
Delany is situated within a diverse local community area that includes many different cultures, a variety that we as a college choose to highlight and celebrate. We are extremely proud of our strong connection with our local community. The Patrician tradition of 'hospitality' is lived every day as students play and learn together, across all age groups and cultures. At Delany all students are valued equally and feel a deep sense of belonging.
Everyone is welcome and diversity is celebrated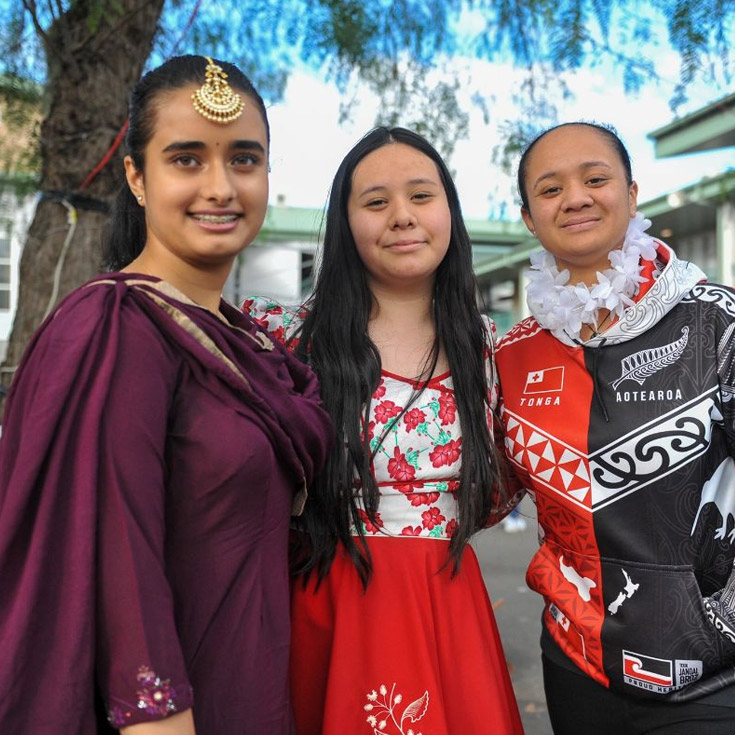 Passionate teachers who care
Inspired learning starts with highly motivated and professional teachers. Our highly professional and dedicated teachers teachers make each student feel valued and safe, and help them strive towards excellence and be the best learners they can be.
Passionate teachers who care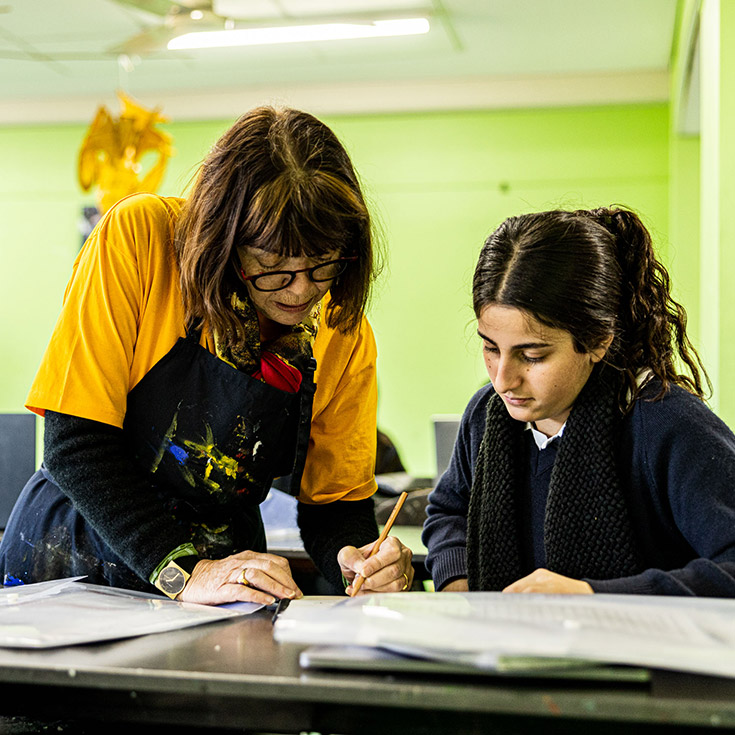 Personalised learning
We place a high value on the interests, passions, talents and ideas of our students and use these as the basis for learning. Through the 'My Delany Journey' program, beginning in Year 7, we help students connect the things they are interested in, to their learning goals. Our expert teachers will tailor teaching to meet each student at their point of need, track how they are progressing, and respond with extra support when needed. After all, learning how to learn is equally important as what we learn!
Personalised learning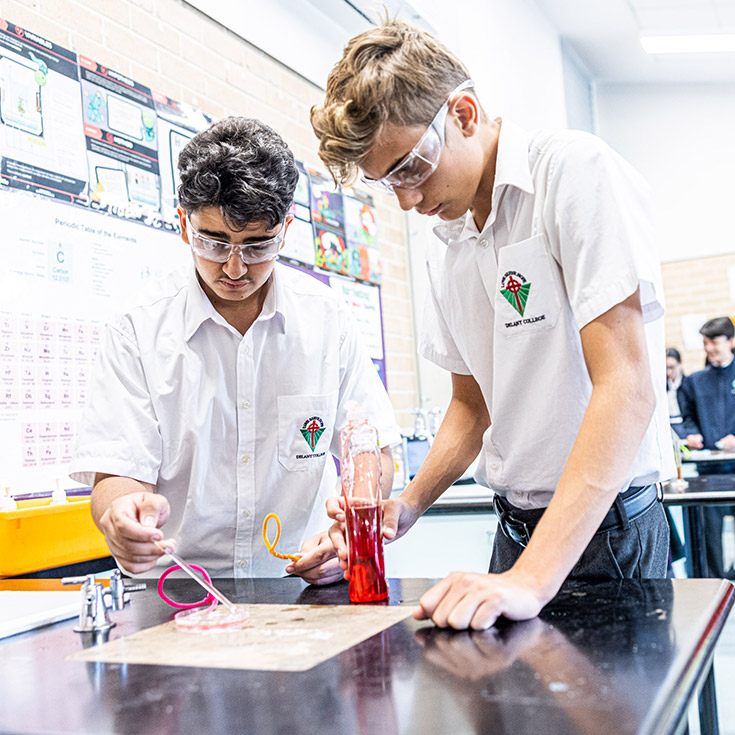 A diverse curriculum
The curriculum offered at the college is flexible and is adapted to suit the needs, interests and abilities of individual students. Delany's curriculum provides all students with the opportunity to develop to their full potential, whether they are planning to continue on to further study or join the workforce.
A diverse curriculum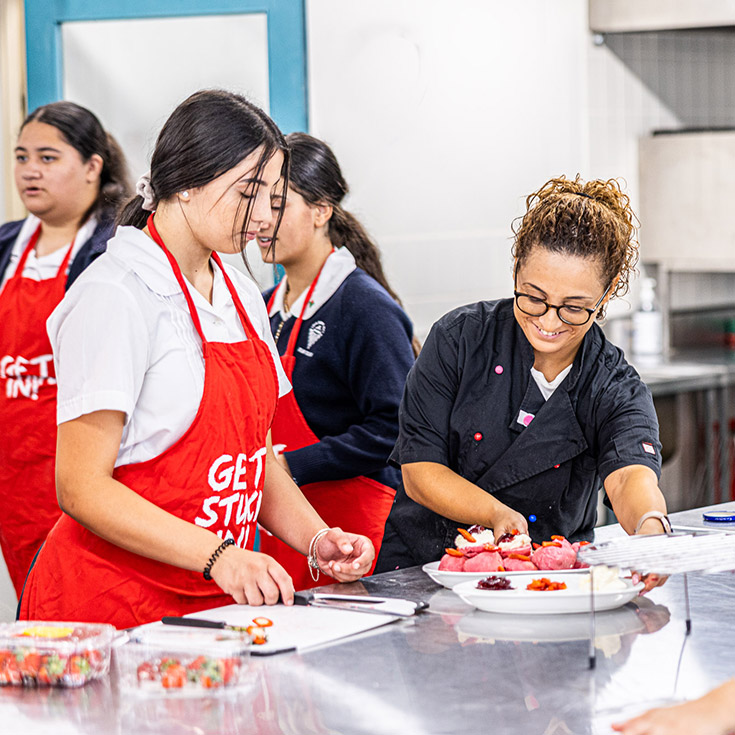 Spaces designed to support student success
Learning at Delany takes place in modern, flexible spaces that support a variety of activities. We are proud to offer purpose-built learning spaces including technology studios, a media room, a maker-space, gym, kitchens, wood and metal technology workshops, and so much more!
Spaces designed to support student success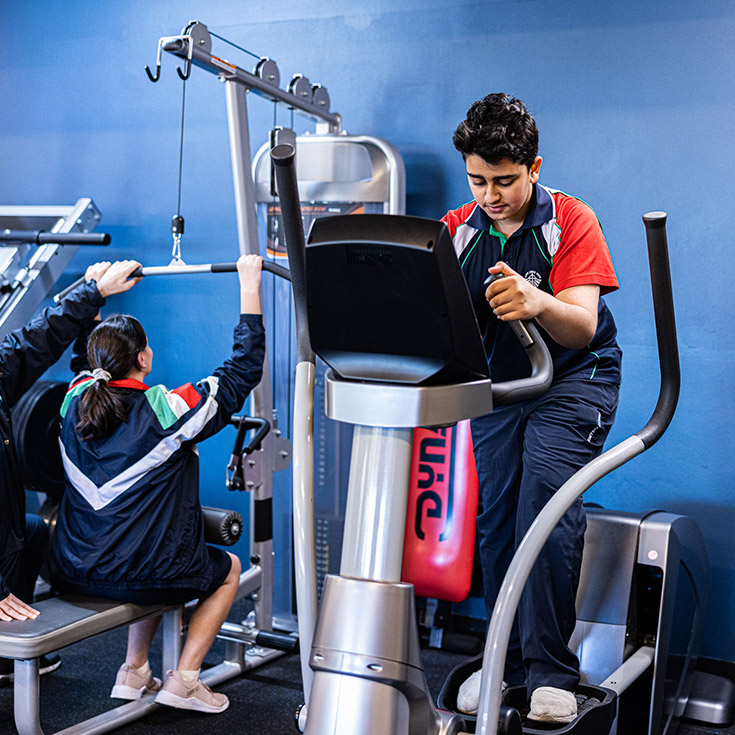 Pathways to success
Delany College is leading the way when it comes to 21st Century learning, with targeted teaching and carefully designed learning activities that have students at the centre. Each of our 'Pathways for Success' is broken down into a specific learning and wellbeing framework for each stage of learning.
Pathways to success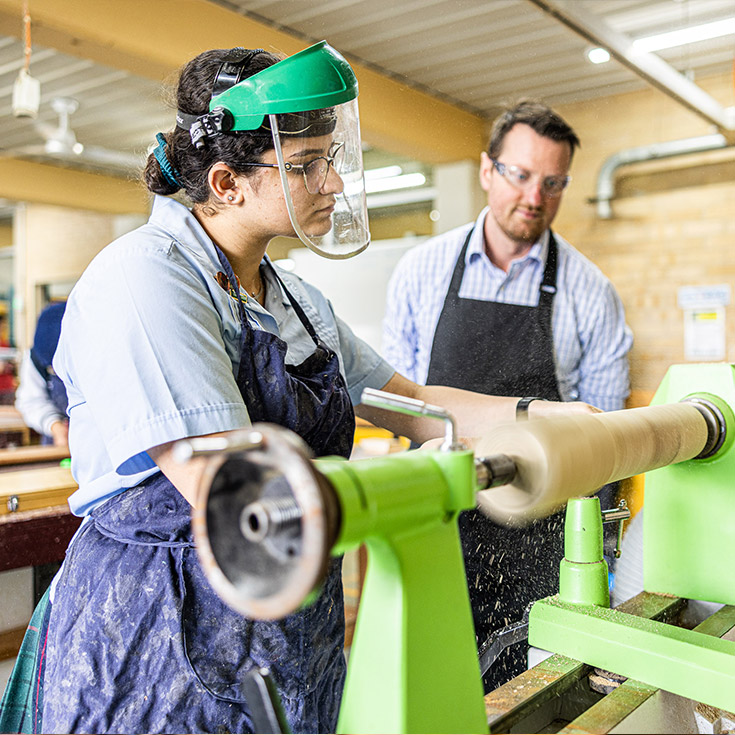 Academy 1:5:1
Students in Years 9-10 who have achieved success in their core subjects in the previous year, have the chance to be part of this specialised, learning enrichment program. The program provides deeper learning opportunities for students, preparing them for their senior studies and post schooling careers.
Academy 1:5:1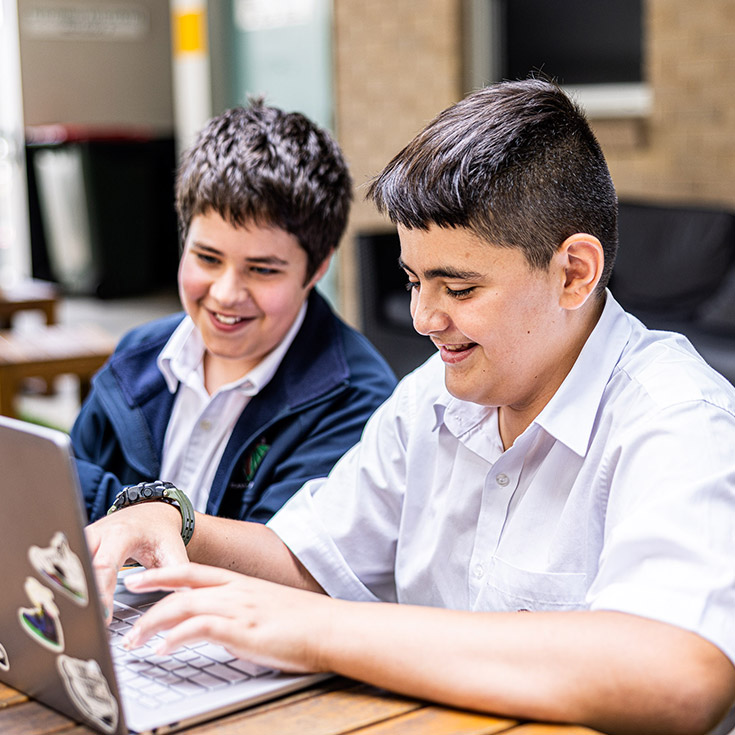 Opportunities beyond the classroom
We believe it is important for students to pursue interests to find what they are passionate about. Our school gives them exposure to a range of exciting opportunities to unlock their creative potential, develop a talent or follow a passion.
Opportunities beyond the classroom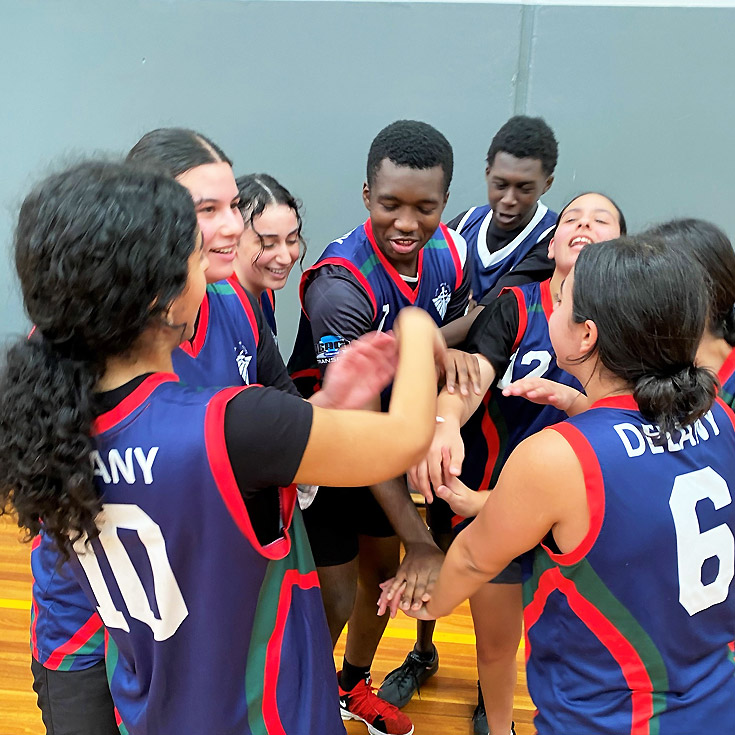 Faith-based education
Delany College is a great place for students to grow in faith and learning. We value each student as an individual and share the values of the Gospel to help them discover the hope that is within and to experience a meaningful and flourishing life.
Faith-based education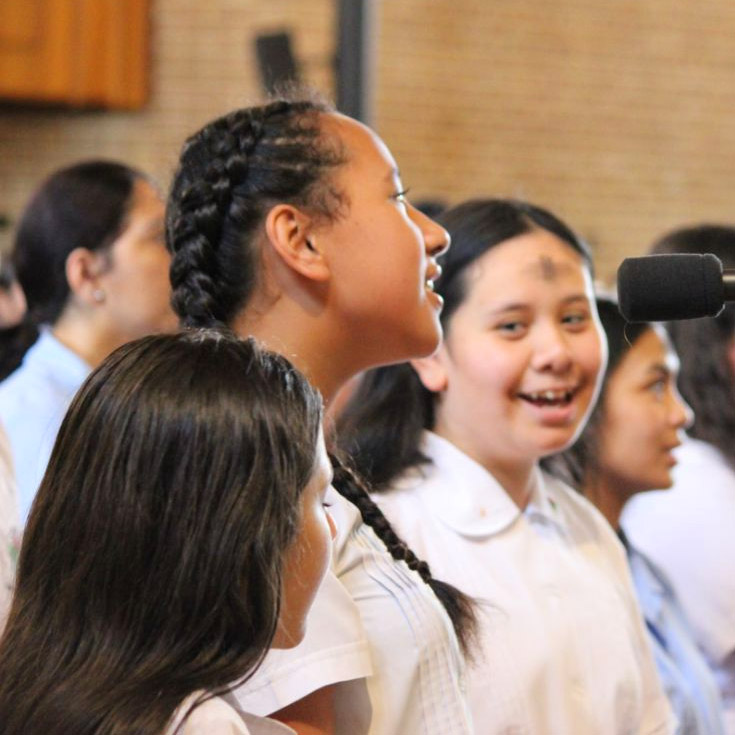 Quality schooling that is affordable
We keep our fees as low as possible so that all families have the opportunity to access a high quality Catholic education. Significant discounts apply for siblings. Ask about our flexible payment plans.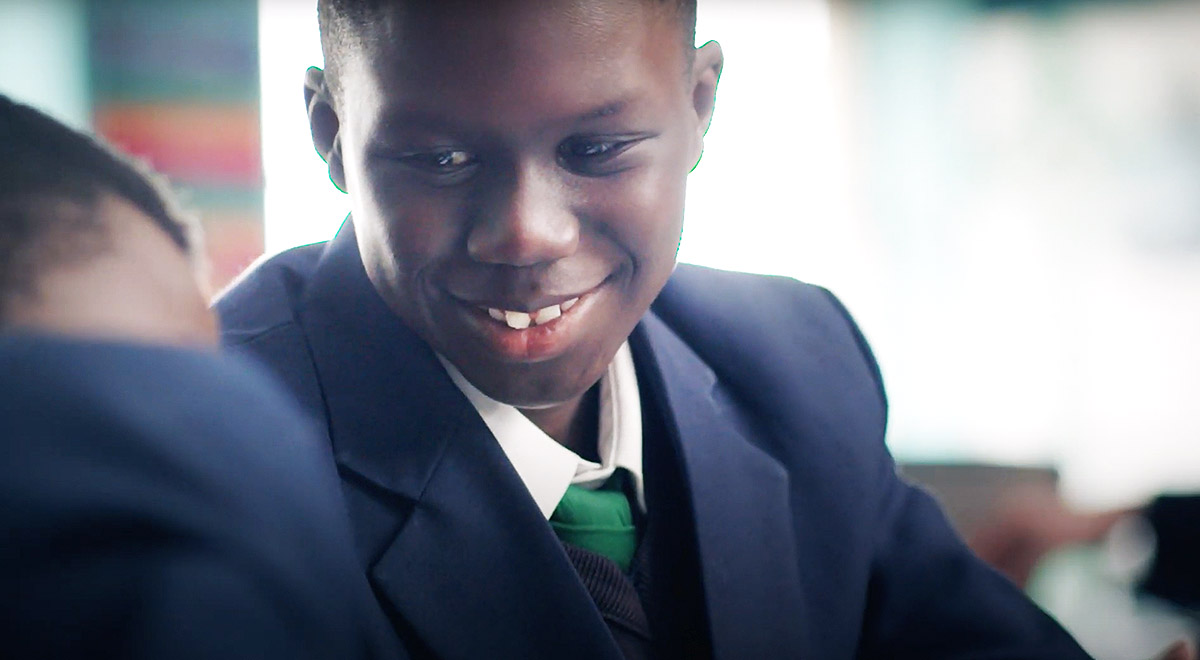 The learning environment is modern and very well maintained and conducive to learning. We are blessed to be part of the Delany community.
Parent
Other reasons to choose our school
Our supportive and welcoming community promotes harmony and quality learning.
Our personalised learning approach gives students more choices for a bright future.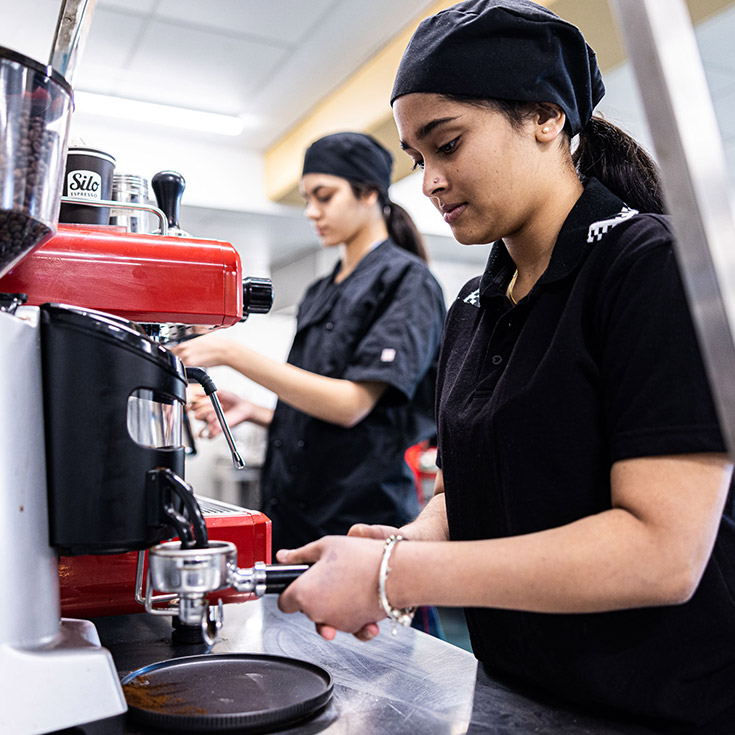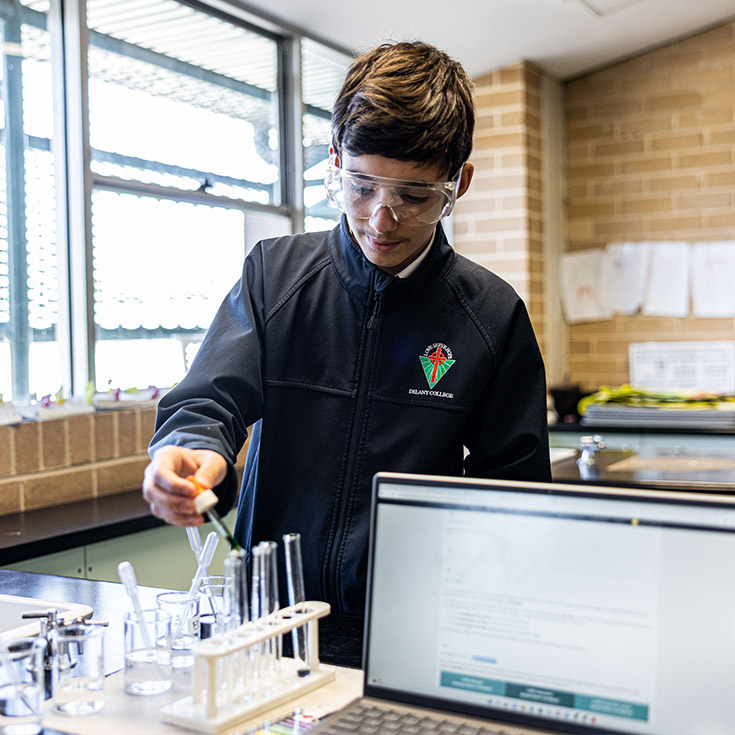 Exceptional creative arts opportunities to develop and showcase students' talents.
Subject selections that can lead to early entrance to selected universities.
Support programs for students with additional learning needs.
Outreach initiatives that develop students' spirit of generosity and compassion.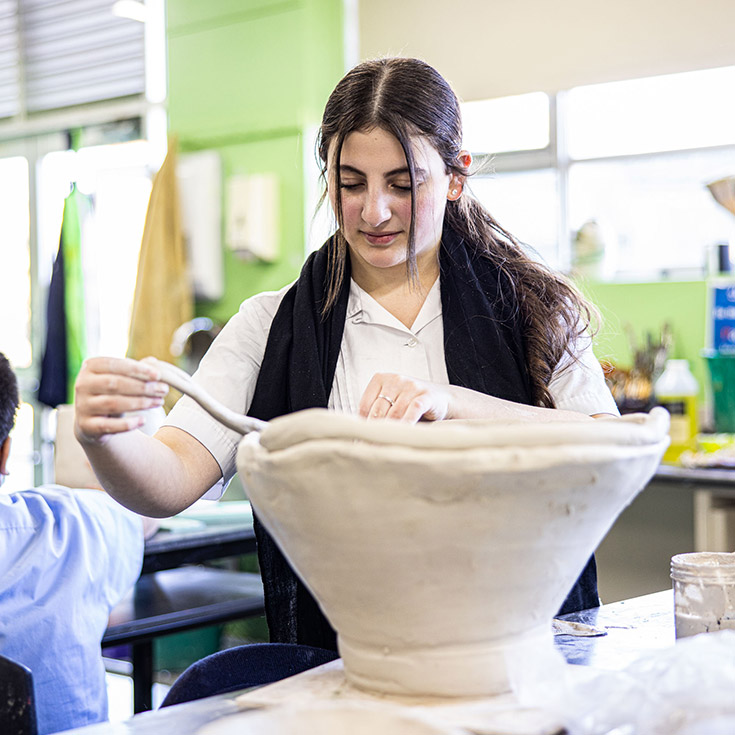 Thank you for your interest in enrolling at Delany College
Families seeking enrolment should first complete an expression of interest.
If you have any questions regarding current vacancies, the application process or school tours, please contact our friendly Enrolments team on 8633 8100 weekdays during school hours.
EXPRESSION OF INTEREST
Considering enrolling at Delany College?
Find out how to enrol and discover the many benefits of joining our welcoming learning community.