Dedicated Teachers
Our dedicated teaching staff are committed to transforming the lives of every student, every day.
Whether teaching or in the office, the dedicated staff at Delany College are part of a system committed to transforming the lives of every student, every day.
Our teachers continually strive for excellence to meet the needs of each student – spiritually, academically and through a commitment to pastoral care. They are experienced in a range of teaching and learning strategies in order to cater for individual differences, and give strong support to the ongoing development of the Catholic ethos.
Staff at Delany are professionals who work very closely with the students and parents. Collegiality and professional co-operation is encouraged, and there is a strong sense of collaboration and involvement in the college. Professional learning is a focus for all staff as we strive for continual improvement in all that we do. Delany College provides students with a high quality education that prepares them for their future.
It is the quality of our teachers that makes all the difference.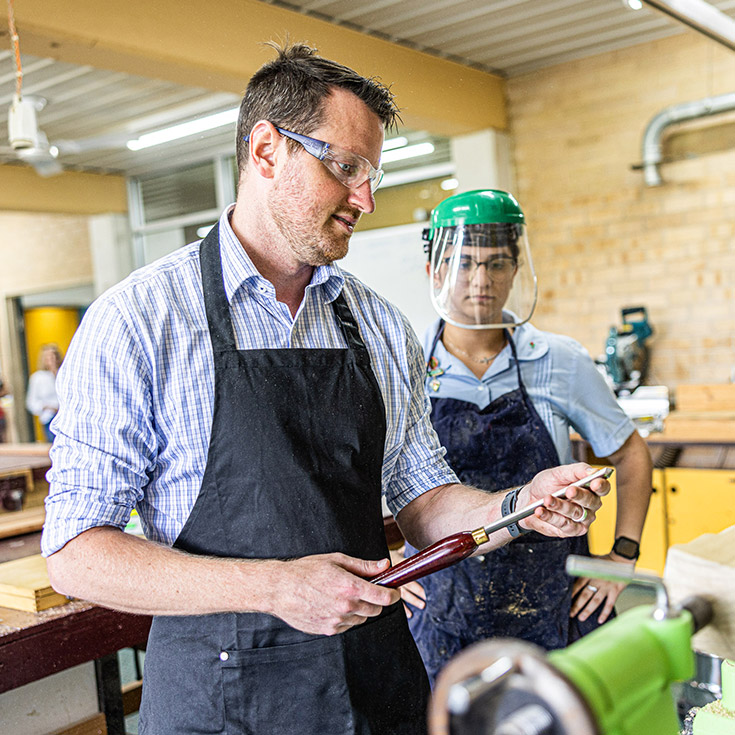 Contact us
If you wish to make an appointment with a member of the leadership team or a teacher please contact Delany College weekdays during school hours on 8633 8100 or use our contact form.
Send us a message
Are you a dedicated, passionate teacher?