Bring Your Own Device (BYOD)
Enabling seamless learning between school and home.
Delany prepares our students for a rapidly changing world
Delany recognises that the adult lives of today's young people will be very different to our own. Technology is changing everything, including the way they will work. Technology plays a large role in our personal, social and professional lives and we support this through our up-to-date teaching focus which is supplemented by our Bring Your Own Device (BYOD) initiative.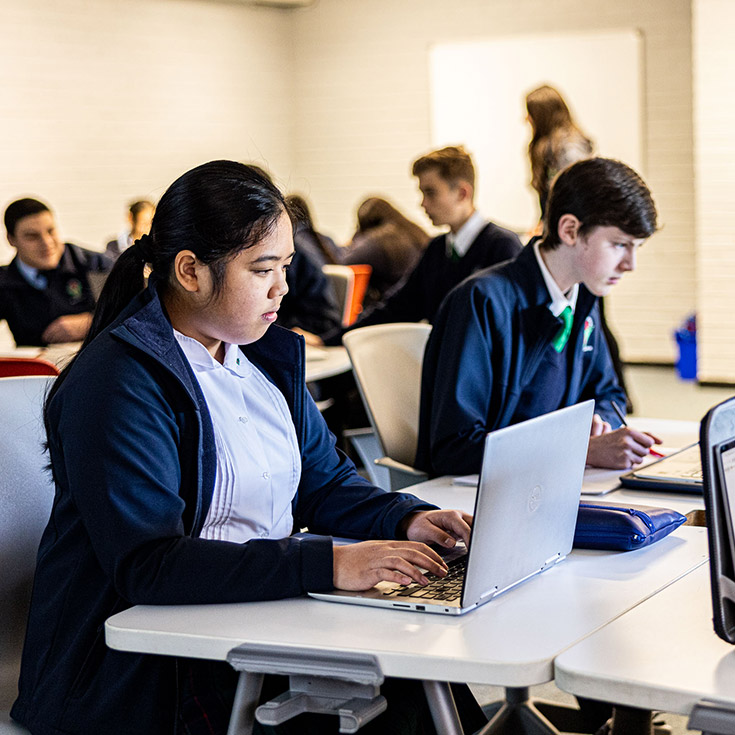 Bringing a personally-owned device to school as a learning tool enables seamless learning between school and home.
BYOD refers to students bringing a personally-owned laptop or other device to school for the purpose of learning. A personally-owned device is any device brought into the college that is owned by a student or the student's family.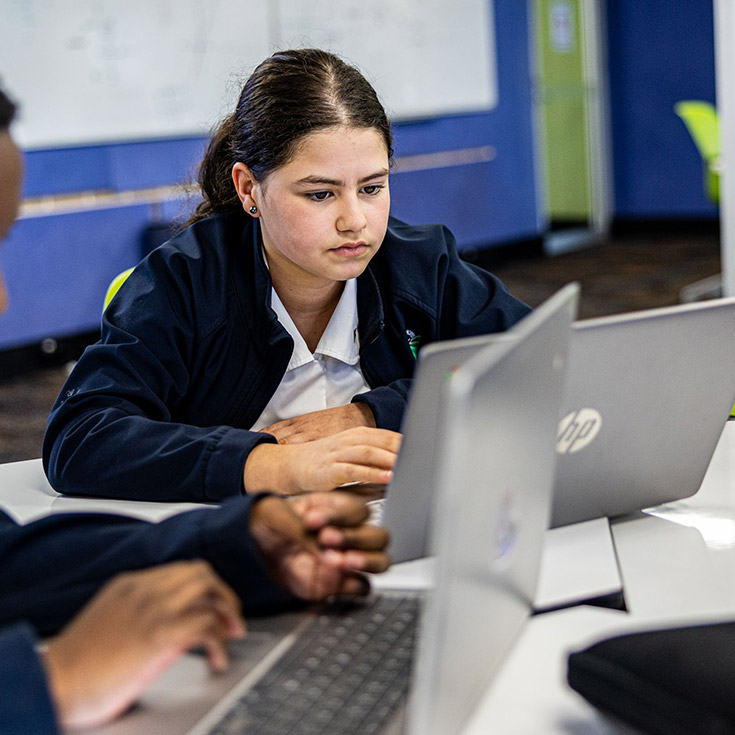 The college offers a laptop loan program for families who need support and assistance in providing a laptop for their child. This is organised through their House Coordinator.
Device requirements
There are a range of different models of BYODs that can be used by students, so that we can meet the needs of most families. Most importantly, the device must be able to connect to the school WiFi.
The latest details on suitable devices and specifications are available by contacting us. As a prerequisite to using devices on the college's network, students and parents must sign our Technology and Network Agreement and return it to the college.
Contact us for more on student devices
Device requirements
Delany students are supported by the technological tools they need to learn