Principal's Welcome
A welcome message from Delany College Granville Principal, Shauna Nash.
Delany College is one of the few Catholic co-educational secondary schools in the area.
Our Patrician heritage goes hand-in-hand with our contemporary learning environment to offer an excellent choice for quality education.
At Delany we take student-centred learning to the next level: our students' ideas are at the centre of all learning. We know that when a child follows their interests and passions, they are more motivated and engaged in learning. The 'My Delany Journey' program, commencing in Year 7, incorporates a mentoring program where students map their interests, passions and strengths to their learning goals. With this approach we aim to transform the lives of our young people so that they can become successful in their adult lives and be dynamic community leaders. Our teachers and other college staff are dedicated professionals who have the best interests of our students at heart.
The college provides a nurturing community for students to pursue excellence in their academic studies, as well as sporting and cultural activities. We aim for all our students to belong, participate and achieve.
As a principal, I also intrinsically believe in fostering in our students, persistence, a passion for learning, and pride in themselves and others. These core values position students to grow and develop as strong individuals who leave our college in Year 12 with a strong sense of personal and community responsibility.
Delany is an exceptional and innovative school and we look forward to making a difference for you and your child. We invite you to come and see how our dynamic learning community can empower your child for future success.
Shauna Nash
Principal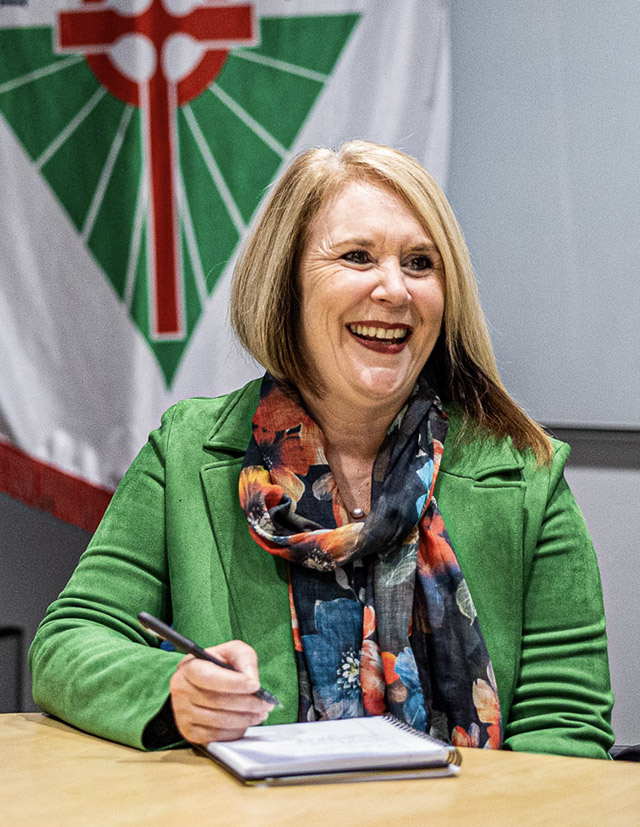 I believe everyone should feel like they are on the journey together so that we can bring about the best educational outcomes for the students we serve and to provide an opportunity for a community that feels welcoming, invitational and inclusive.