Learning
Contemporary learning preparing students for whatever the future holds.
Every child is different and so is their learning journey
Our approach to learning puts the growth of each individual child at the heart of schooling. Schools in the Diocese of Parramatta are places of wonder, exploration and endless possibilities. Delany College welcomes and truly values each student in our diverse and multicultural learning community.
Each child's unique strengths and needs guide the design of the learning opportunities we provide to our students.
After all, learning how to learn is equally important as what we learn!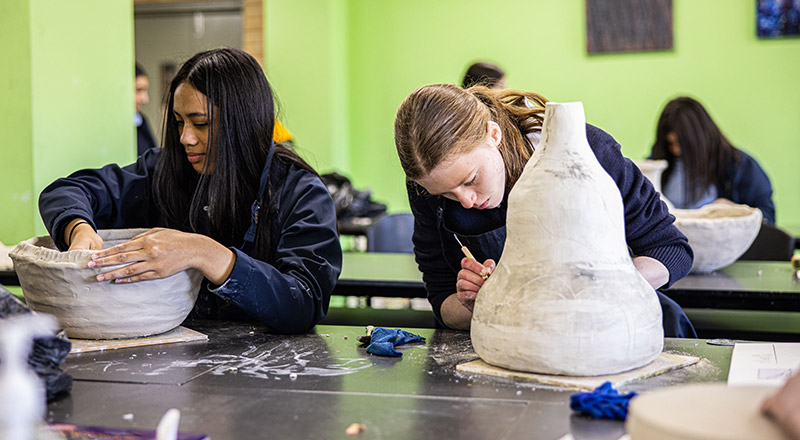 Inspired learning starts with highly motivated and professional teachers
Like you, we know that great teachers make a real difference in a child's life. Our teachers are lifelong learners too and regularly undertake professional development to keep up to date with current best practice in education. Our expert teachers will tailor teaching to meet your child at their point of need, track how they are progressing, and respond with extra support when needed.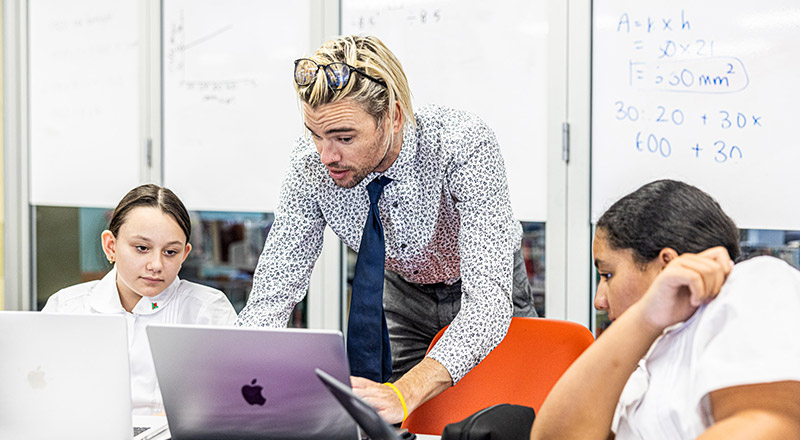 Our pathways for success
Delany College is leading the way when it comes to 21st Century learning, with targeted teaching and a carefully designed learning framework that has students at the centre.
The Delany difference is that we use our students' interests and passions to drive their learning, ensuring students are more motivated and engaged. Student ideas are valued and help form the basis of learning and teaching.
Every decision we make about learning is calculated, considered and with the students' outcomes at heart.
We are educating for future success by making sure that critical learning happens TODAY. We are driven by our vision of what a Delany graduate should be:
a capable, confident and compassionate person of faith
an independent lifelong learner who demonstrates a growth mindset
someone who forms positive relationships with others.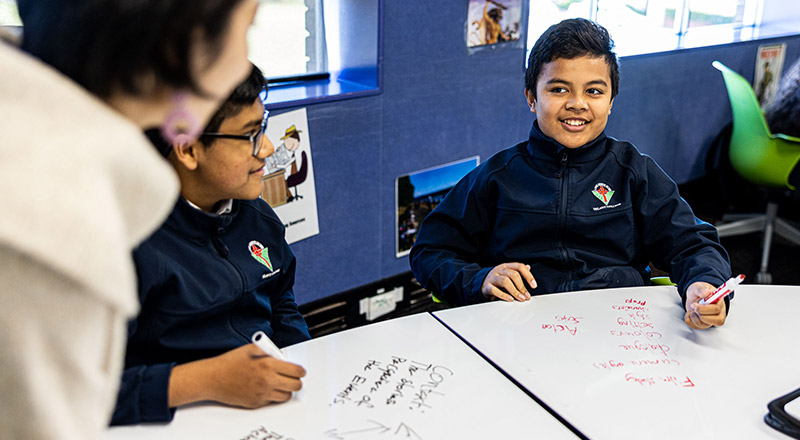 Stage 4 (Years 7 & 8)

Foundations Pathway
Preparing our junior students for future success, giving them all the skills and support they need to settle into secondary schooling.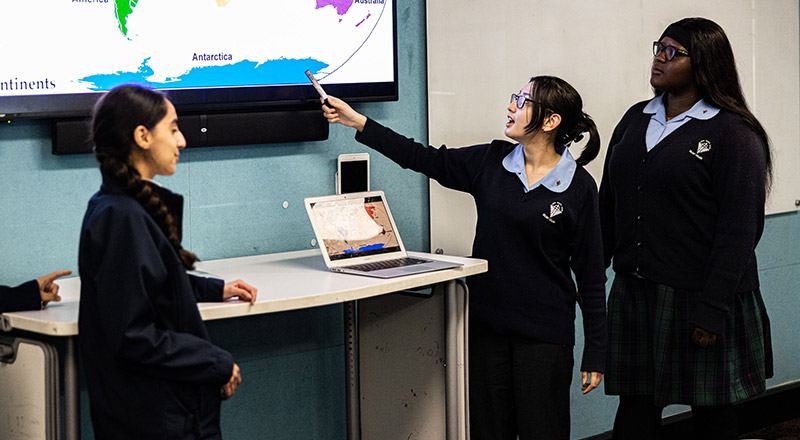 Stage 5 (Years 9 & 10)

Inquiry Pathway
At this point in their education we begin to explore further what our students hope to do in the future and tailor their learning pathway to reflect this.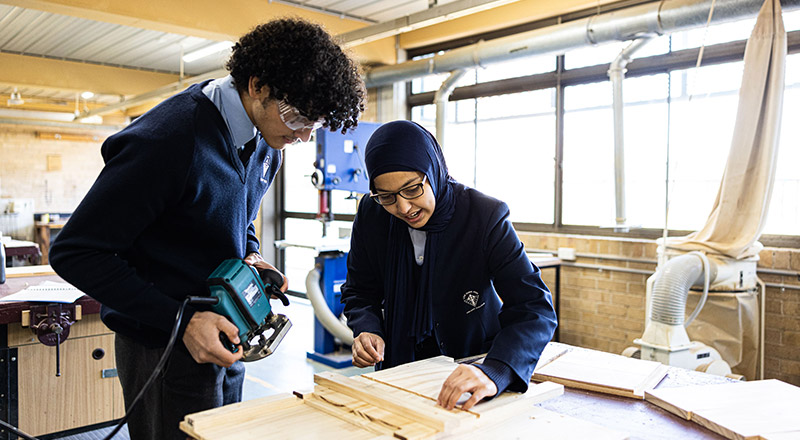 Stage 6 (Years 11 & 12)

Senior Pathways
We guide, mentor and support our senior students to choose the pathway that suits them - from work and vocational education to university.
Learning spaces
The learning spaces at Delany are designed to enhance the learning opportunities of our students. From the latest technology to flexible seating options and adaptable class sizes, students will learn how to work both independently and as part of a small or large group depending on the task at hand.
School library
Our library is a place of exploration and inquiry. Through access to our library resources and services, students develop a range of learning capabilities that thrive on curiosity, creativity, imagination and innovation.
School library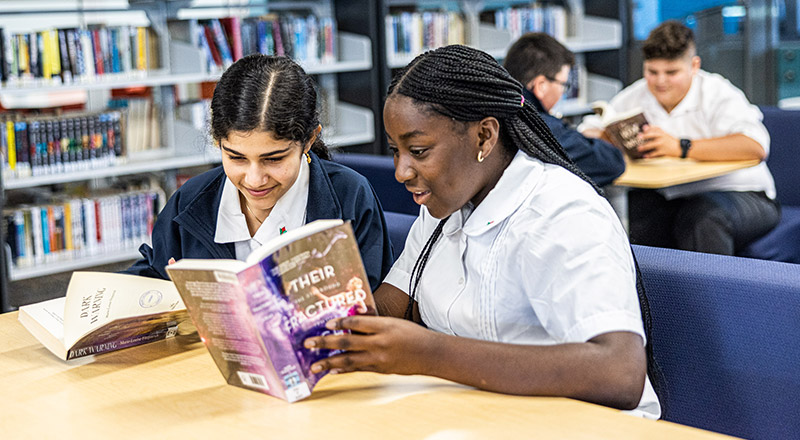 Endless possibilities with learning partners
Our learning approach makes a welcome space for parents, carers and other valued partners to engage with our learners in a deeply personalised, anywhere, anytime approach to learning.
As part of a system of Catholic schools in the Diocese of Parramatta, we also benefit from formal agreements with many institutions that form a wide network of strategic relationships and collaborations to advance research, teaching and innovation in Catholic schools across Greater Western Sydney.
Endless possibilities with learning partners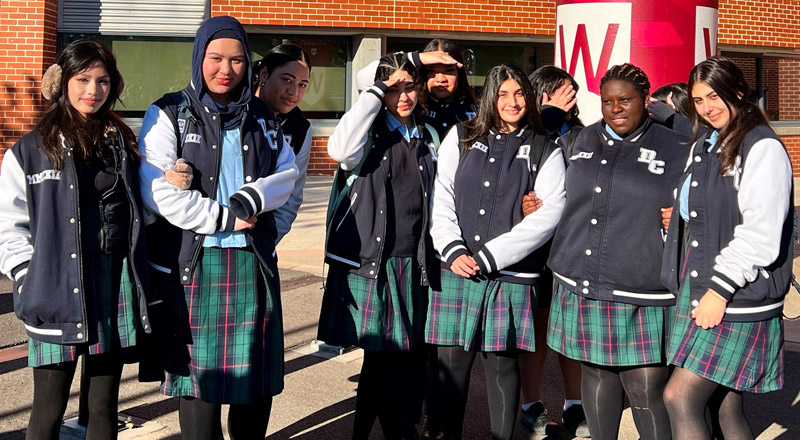 The School of Now
The innovative Catholic Schools Parramatta Diocese School of Now program offers a unique learning experience for Year 11 and 12 students in a contemporary hybrid setting. This modern-day approach provides senior students with access to a greater range of extension courses and specialised electives that may not be offered at their home schools, helping them to achieve their personal career and study goals. The blended learning format using both virtual and face-to-face teaching methods optimises students' learning experience with support from expert HSC teachers with specialist knowledge.
The School of Now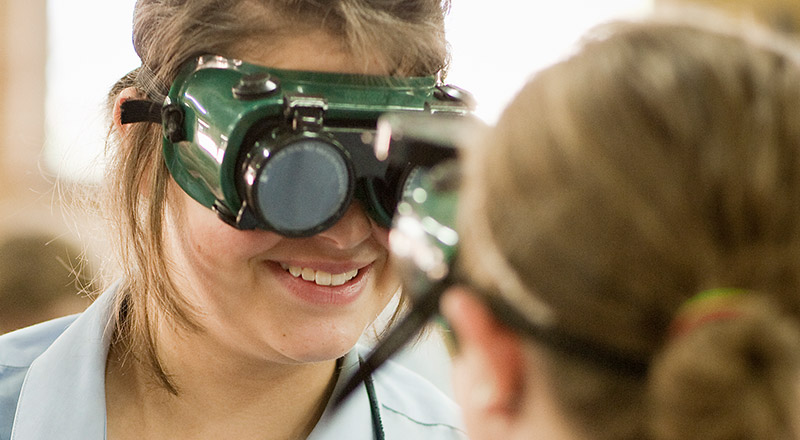 We help students be the best learners they can be
Contact Delany College today to learn more.