Years 7 to 8
In the Foundations Pathway we prepare our junior students for future success, giving them all the skills and support they need to settle into secondary schooling.
Pathways for success
The learning journey at Delany College honours the developmental stages in a student's life.
Each of our 'Pathways for Success' is broken down into a specific learning and wellbeing framework for each stage of learning. With this approach we aim to transform the lives of our young people so that they can become successful in their adult lives and be dynamic community leaders.
Pathways for success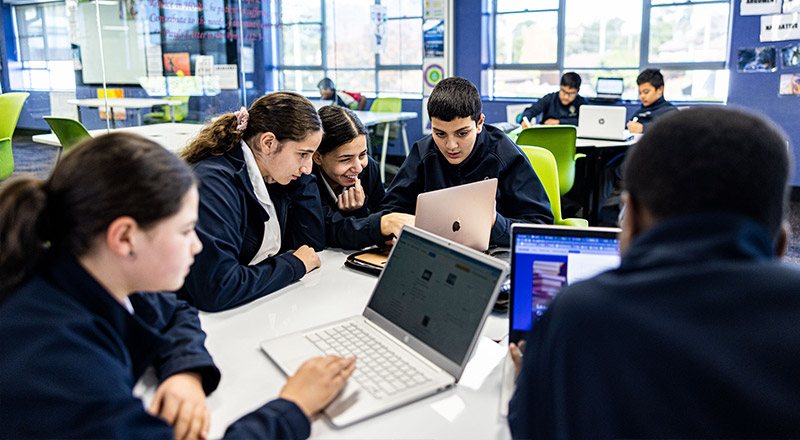 For Years 7 and 8, Delany focuses on building foundational skills students need for high school
Stage 4 students have consistent teachers for core classes and smaller class groups to assist with the transition to high school.
We begin the year with a 'boot camp' designed to get students on track for the learning ahead and to ensure they are aware of the expectations and requirements of Stage 4. We use strategies such as Project Based Learning and integrated units to keep students engaged and motivated and to help them see the relevance of what they are learning.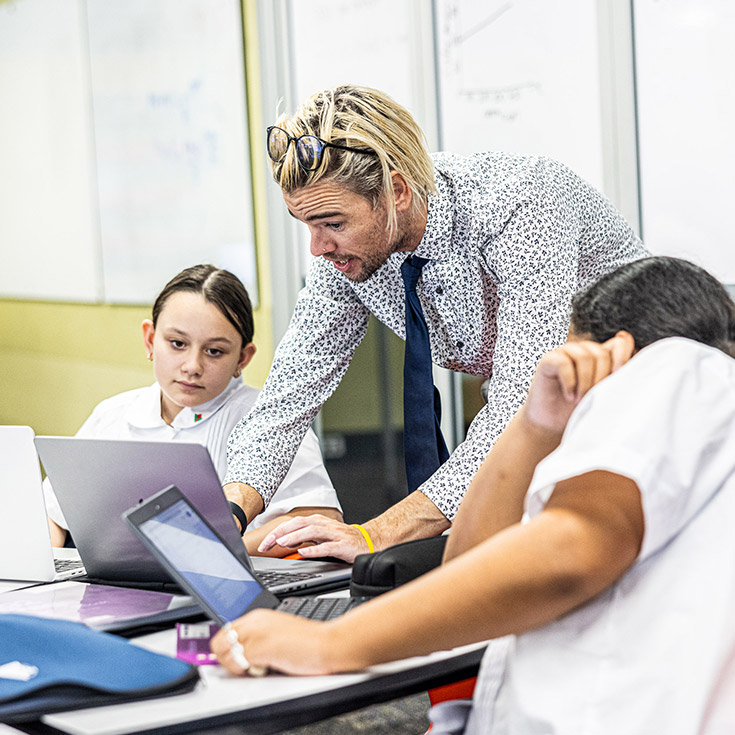 Foundations Pathway
| | |
| --- | --- |
| Learning framework | Wellbeing framework |
| Core classes arranged to meet student need* | Strength based learning - we focus on what our students are doing well and find ways to use this to help their learning in other areas |
| Specialised Literacy and Numeracy support | Peer mentoring - younger students are helped by older students in areas such as homework club |
| Personalised Learning Plans - for students who require additional support | Retreat/camp - the aim of this trip is for students to form positive friendships and build confidence, resilience and independence in a fun and supportive environment |
* Students are required to study English, Mathematics, HSIE, Religious Education, PDHPE and Science
Both the learning and wellbeing frameworks are underpinned by Positive Behaviour for Learning - this college-wide framework encourages our students to be safe, respectful learners and celebrates positive behaviours.
Learners become creative critical thinkers through personalised and accelerated programs. Learners become connected and communicate through real-life experiences. Through this learning journey they soon discover how awesome they can be.
Discover the Delany learning pathways