Years 11 to 12
Guiding, mentoring and supporting our senior students to choose the pathway that suits them - from work and vocational education to university.
Pathways for success
The learning journey at Delany College honours the developmental stages in a student's life.
Each of our 'Pathways for Success' is broken down into a specific learning and wellbeing framework for each stage of learning. With this approach we aim to transform the lives of our young people so that they can become successful in their adult lives and be dynamic community leaders.
Pathways for success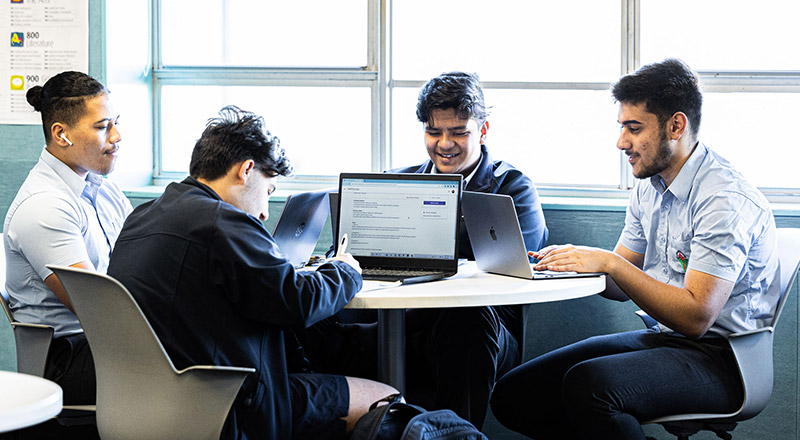 Delany helps our senior students achieve their goals and prepare for future success
Our Stage 6 students are able to select from two learning pathways - HSC for Work and Vocational Education or HSC for University. At Delany we ensure that our students are supported and guided as they gather information about Higher Education and Vocational Education and Training, as well as work opportunities.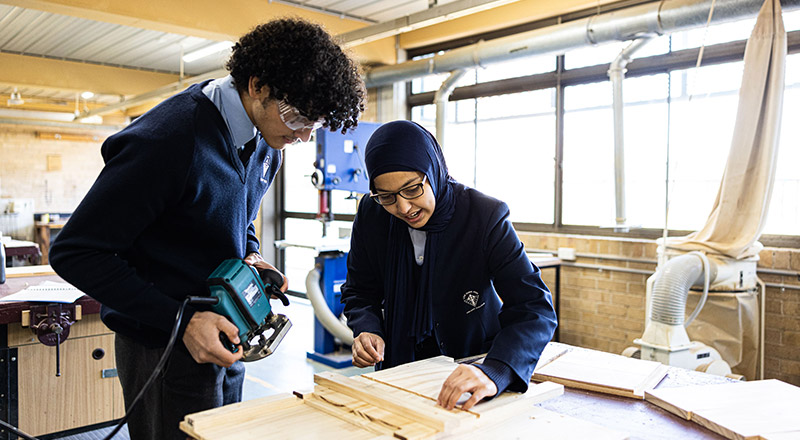 Senior Pathways
| | |
| --- | --- |
| Learning framework | Wellbeing framework |
| HSC - Work and vocational education pathway | Leadership & career mentoring - we help students match up career pathways and objectives with their current learning strategies and academic performance |
| HSC - University pathway | Service Program - as part of our focus on social justice, students are encouraged to participate in outreach programs within the local community |
| Optional Certificate II and III vocational education courses | Retreat - to strengthen students' faith formation and deepen their understanding of what it means to be Catholic in today's world |
Every decision we make about learning is calculated, considered, and with the students' outcomes at heart. We are educating for future success by making sure that critical learning happens TODAY. We are driven by our vision of what a Delany graduate should be.
A Delany graduate is:
a capable, confident and compassionate person of faith
an independent lifelong learner who demonstrates a growth mindset
someone who forms positive relationships with others
Learners become creative critical thinkers through personalised and accelerated programs. Learners become connected and communicate through real-life experiences. Through this learning journey they soon discover how awesome they can be.
Discover the Delany learning pathways