Delany's curriculum is flexible and is adapted to suit the needs, interests and abilities of individual students.
Delany's curriculum provides all students with the opportunity to develop to their full potential, whether they are planning to continue on to further study or join the workforce.
The best education gives students options that are relevant to them and their future, and at Delany we have a wide choice of academic and vocational subjects.
Courses offered at Delany College include, but are not limited to the following:
English

Advanced, Standard and Extension
Mathematics

Standard, Advanced, and Extension 1 and 2
Science

Biology, Chemistry, Physics, Investigating Science
Human Society and its Environment (HSIE)

Business Studies; Modern History; Geography; Legal Studies, and Society & Culture
| | | |
| --- | --- | --- |
| | | Religious Education and Studies of Religion |
Personal Development, Health and Physical Education (PDHPE)

Community & Family Studies, PDHPE and Physical Activity and Sport Studies (PASS), and Childcare
Languages other than English (LOTE)

Italian and Arabic
Creative and Performing Arts (CAPA)

Music and Visual Arts
Technology and Applied Studies (TAS)

Design & Technology, Food Technology, Industrial Technology, and Information Technology
Vocational Education and Training (VET) Courses

Vocational Education and Training (VET) Courses
---
Religious Education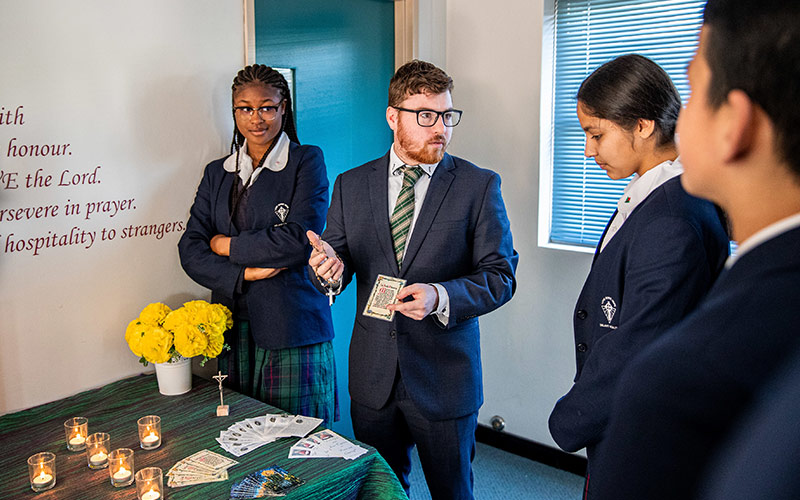 Students in Years 7-10 at Delany take part in formal Religious Education based on a new Catholic Education Diocese of Parramatta curriculum that is relevant to our students and to the world they live in. We provide opportunities for students to connect with the Catholic faith and traditions in a meaningful way. In line with contemporary research, the new approach to Religious Education across the diocese is focused on addressing questions students have about their faith and life.
Senior students (Years 11-12) either undertake the Studies of Religion Course or the Catholic Studies Course. The Studies of Religion Course is an academically rigorous course which delves into the religious landscape in Australia and the belief systems of Judaism, Islam and Christianity. This course gives students the scope to examine the world from a variety of perspectives.
Our Catholic Studies students look into our Catholic faith in a deep and meaningful way. Their study of Catholicism allows them to understand the Catholic worldview better and the ways in which our faith affects the world around us.
---
We offer a broad curriculum that caters to all students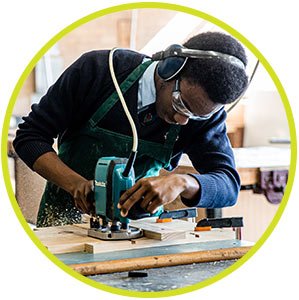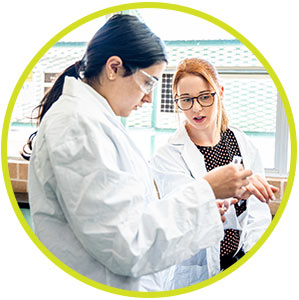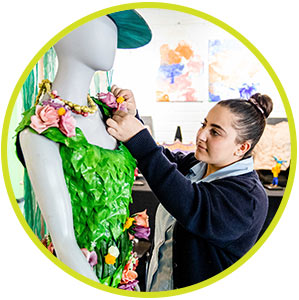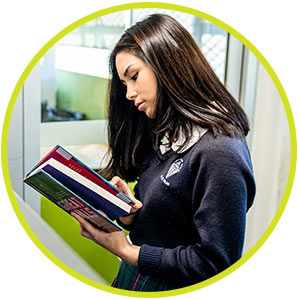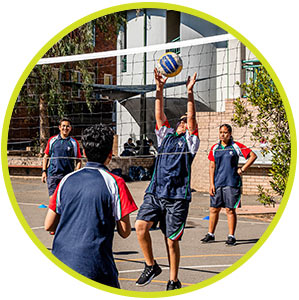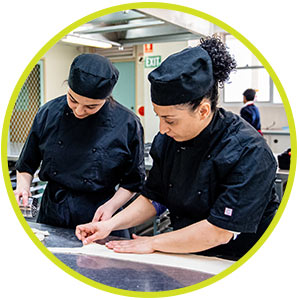 Learn more about our learning opportunities by contacting Delany TODAY!