The learning environment at Delany is modern, future-focused and resource-rich.
The care with which we plan our learning and teaching extends to how we have created our learning environment. We pride ourselves on knowing not only how our students learn best but on knowing what they need and where they need to be, for this good quality learning to happen.
Students have access to a range of professional tools to support their elective and vocational studies that enable hands-on, practical learning experiences.
We support student learning by offering our students access to a number of specially designed spaces including:
Technology studios
With a range of professional equipment to support a variety of student projects
Media room
Fully equipped to produce podcasts, videos and other media
Photography dark room
Allowing students to complete professional standard photography projects
Performing arts studios
Fully resourced with the technology and equipment for a range of creative pursuits
Wood and metal technology workshops
For Technology and Applied Studies (TAS)
Industrial kitchens
For Food Technology and hospitality classes
Science laboratories
Fit for purpose modern laboratories with dedicated tutorial and experiments zones
Visual Arts studios
Students are encouraged to realise their creative potential in spaces equipped with the materials they need to produce quality artworks.
Ideas Realisation Lab
Launched in 2020, equipped with specialised tools such as 3D printers and laser etchers allowing students to bring their ideas to life. This space fosters in students an entrepreneurial spirit and gives them the ability to create real products.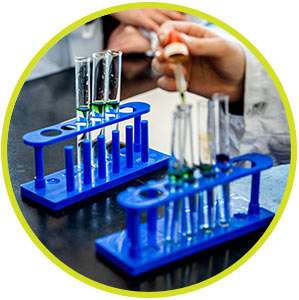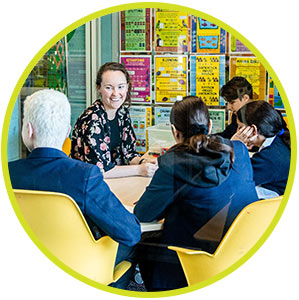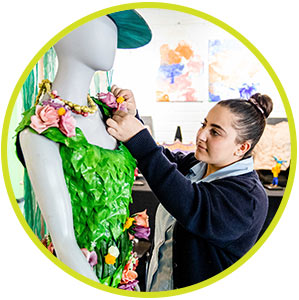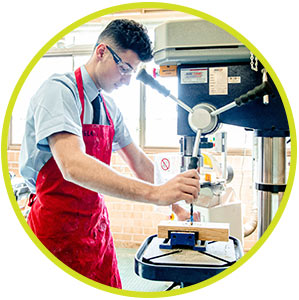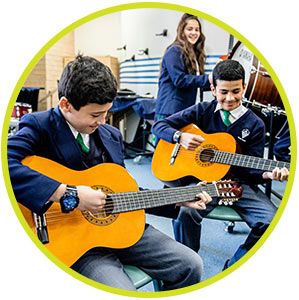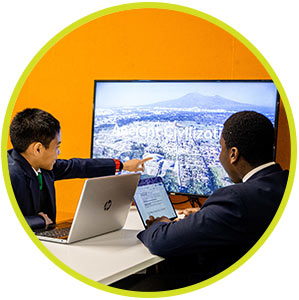 The Learning Environment
In an Australian first for Catholic Education and Telstra, Delany Connected Learning offers a state-of-the-art, flexible learning space, which includes:
furniture specifically designed for the 21st century digital classroom
audio-visual technology
video conferencing, and
the ability to show, capture and share learning insights.
The learning environment at Delany College has been designed to reduce distractions and interruptions, allowing students to concentrate on their learning. The benefit is:
no more movement between classes
a flexible timetable, and
clearer expectations.
Students fully utilise the available space to engage in learning activities, by using flexible desks, a mediascape room and conversation/collaboration areas.
All teachers and students have iPads to share their work via screens in the mediascape room, through a combination of blogs, or a specially created system where they upload their work. Our emphasis on developing a collaborative learning space enables deeper learning to take place.