August Learning: Space, cakes, VR, Mummification, and Olympic Weight Lifting.
03 Sep 2020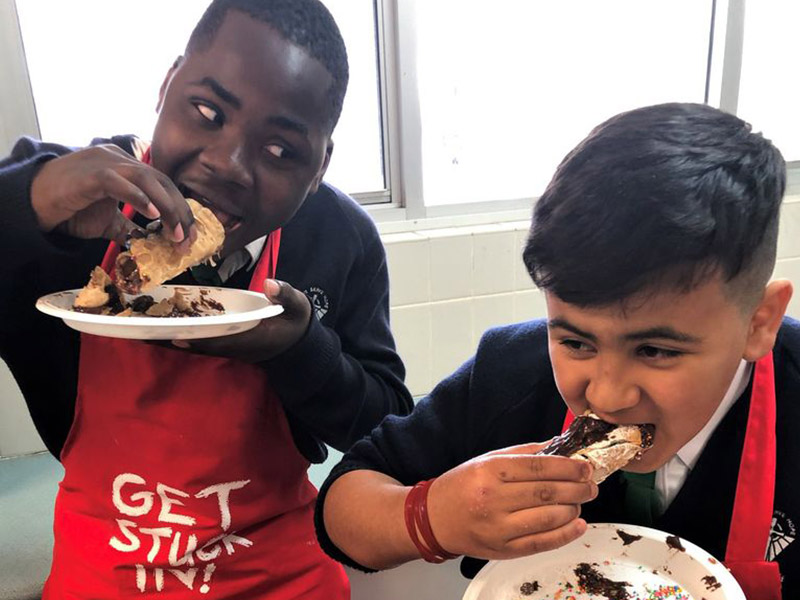 August has been a busy time for students at Delany College. Students have been modeling the Solar System, discovering Virtual Reality and learning about the ancient egyptians by mummifying hotdogs. In Year 8 Italian students have been able to make cakes - And eat them too!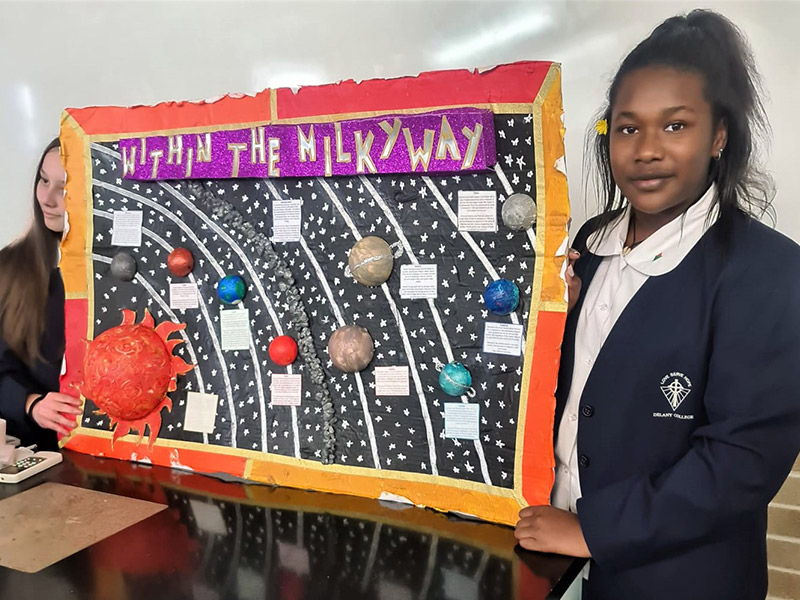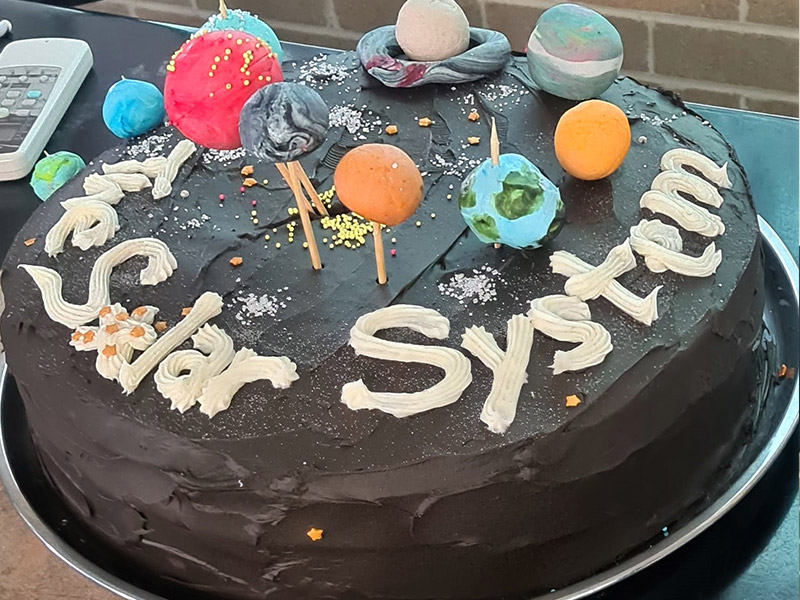 The Year 8 Science assessment "modelling the solar system" for the topic: Are they good neighbours? saw the students tap into their imagination and creativity.
Students were asked to work in groups to make a model of our solar system. Some made cake models, others made models on cardboard, there were plaster models and ones made using styrofoam balls Their presentations were equally as informative and impressive. Well done Year 8!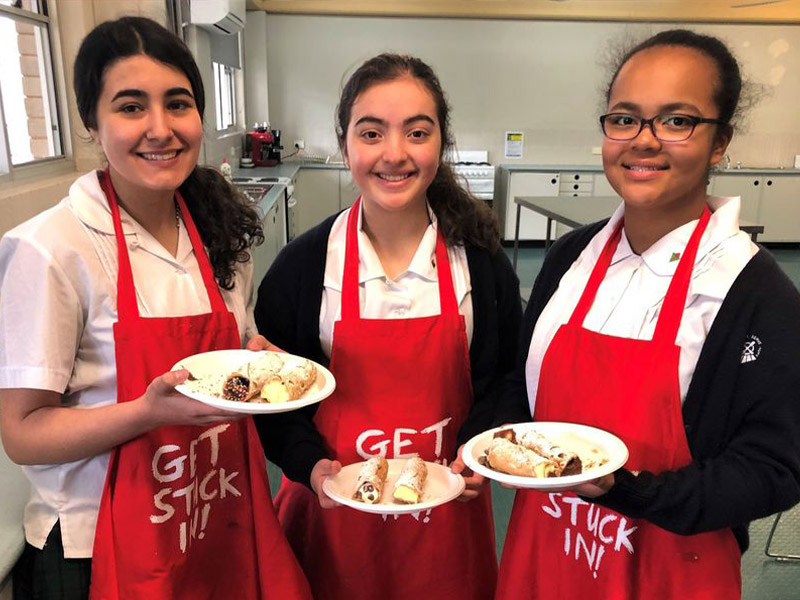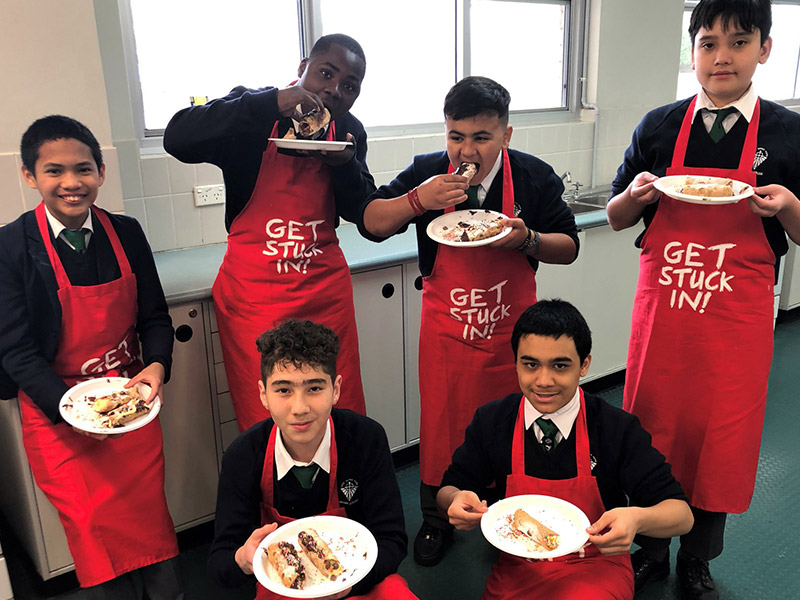 Year 8 Italian students embraced their inner Cake Boss skills decorating Italian cannoli shells with authentic vaniglia, cioccolata and ricotta filling from Pasticceria Papa. Some added choc-chips or sprinkles and for the finishing touch, a scattering of icing sugar.
Students agreed that the best part was indulging in their Italian creations. Some cannoli even made it home to some very lucky families! Italian is offered as an elective in Stage 5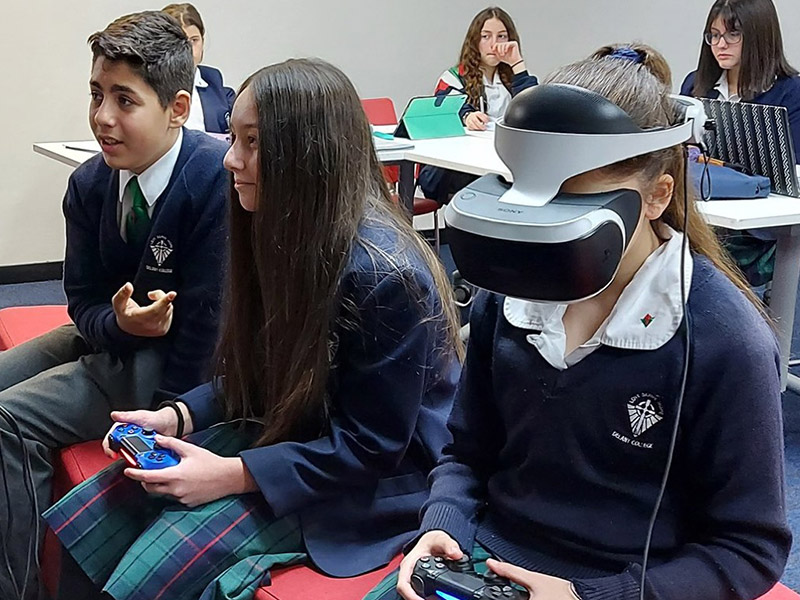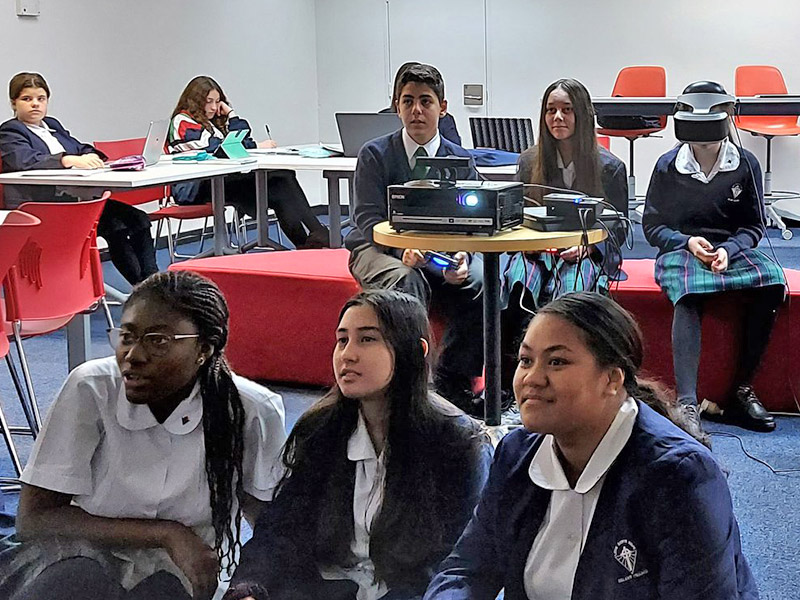 Year 8 Technology Students enjoying Virtual Reality
Year 8 Technology students have just started a unit of work focusing on digital technologies where they will be learning about virtual reality and programming. As an introduction, students were exposed to existing examples of virtual reality. Next, they begin making their own!!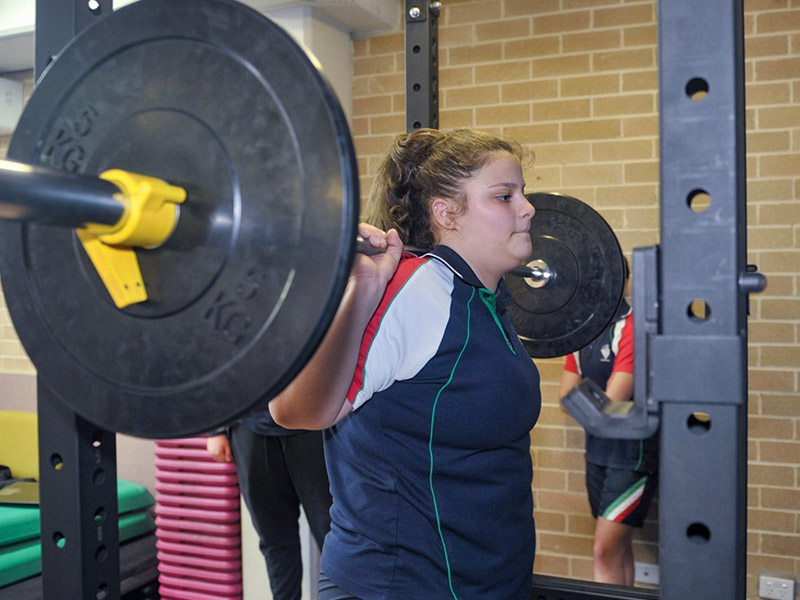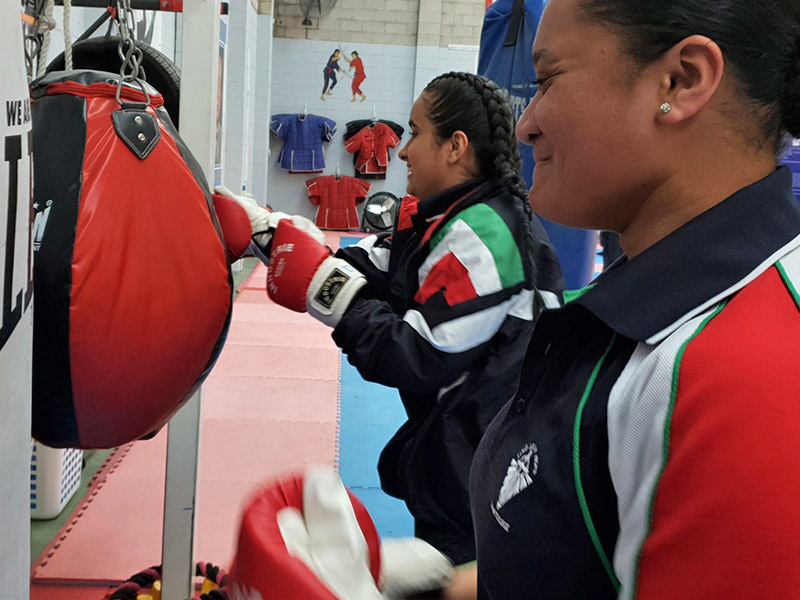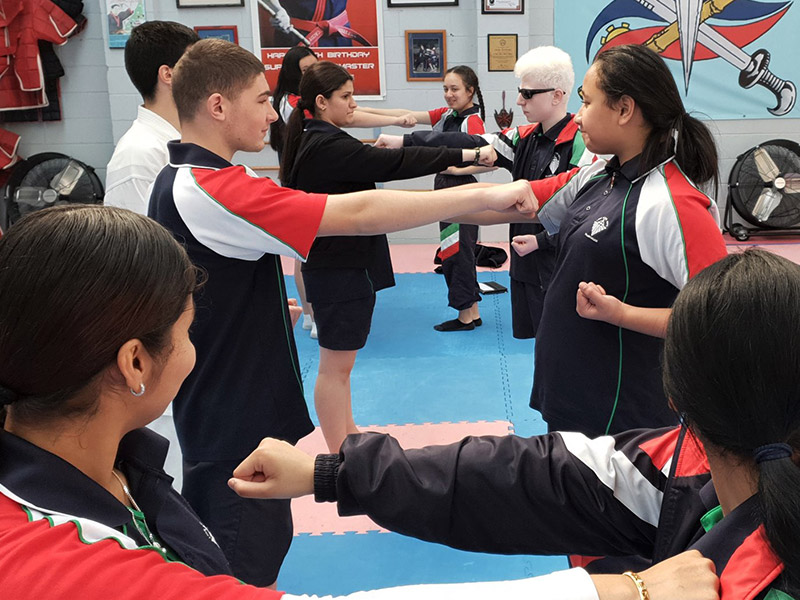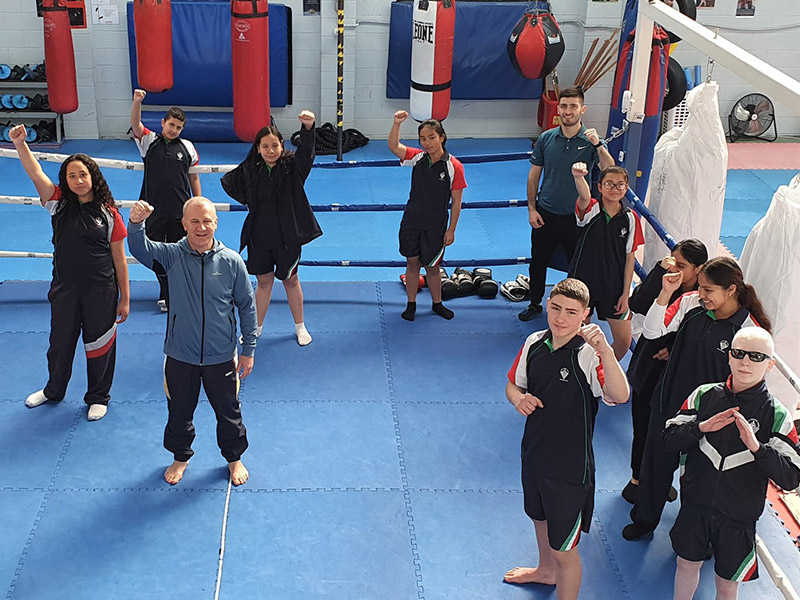 Sports Return to the College
Thursday afternoon sports has made a return at the College this Term with students and staff truly enjoying the physical activity and break from traditional learning. Students have the choice of participating in Olympic weight lifting, boxing, martial arts, e-games, volleyball, netball, basketball, soccer and tennis.
We think this arrangement might continue into Term 4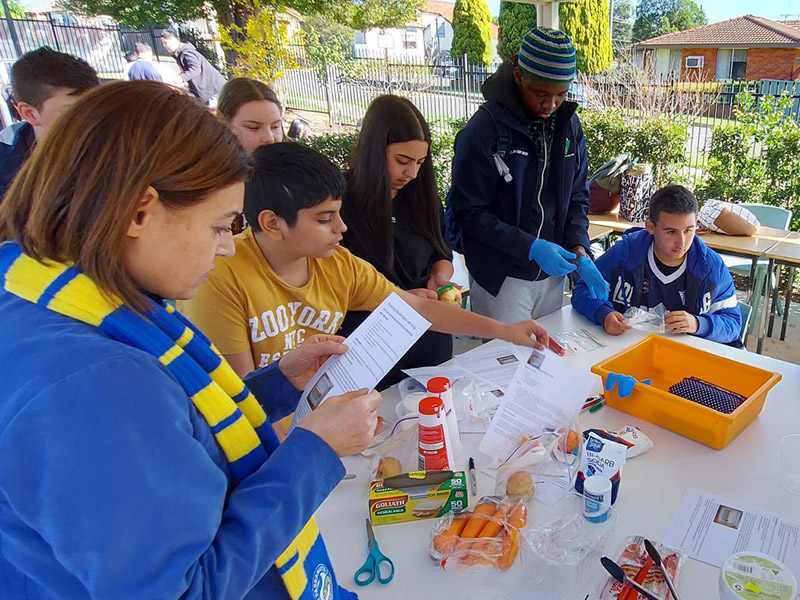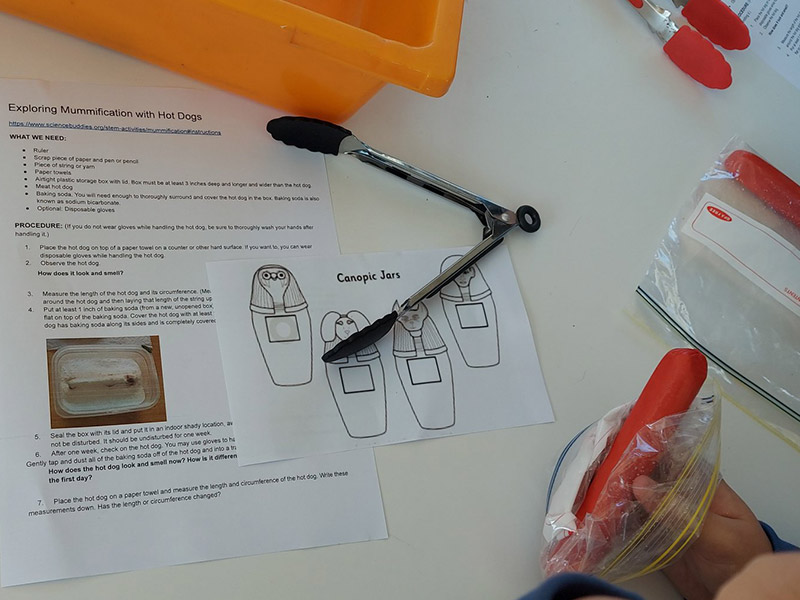 As part of the Year 9 & 10 History topic 'History, Heritage and Archaeology' students researched various ancient sites, including the discovery of mummies in Ancient Egypt and how the mummification process was used to preserve bodies as part of their belief in the afterlife
Students were fascinated by the methods used so they mummified various food items, including sausages, apples and carrots using bi-carb soda and salt. These items will be given time to "mummify" and students will be able to see if the methods applied actually work.
Facebook | Delany
16 Sep 2022

Delany students were invited to attend the Fast Forward Year 11 University Day at Western Sydney University, Liverpool Campus. Students participated in many activities which focused on: → Identification and application of essential transferable skills 💡 → Exploration of career possibilities tailored to personal skill strengths and interests 🏢🧑‍💼 → Developing students' awareness of, and familiarity with, the university environment 🎓 The day ended with a creative RAP performance highlighting the positive impact of future study 📜 and pathways beyond school.

15 Sep 2022

It's a battlefield out there... when Mr Zagas' Y11 Modern History class creatively used classroom tables and nerf guns 🔫 on our field area to simulate charging a machine gun bunker in World War One's Western Front ⚔️💣