Delany Catholic College Granville welcomes new Principal Shauna Nasha
18 Feb 2022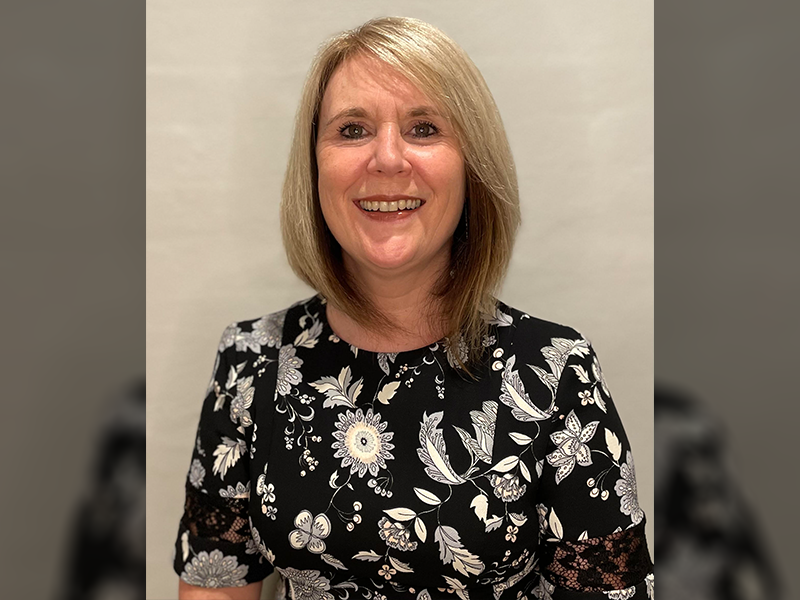 First time Principal, Ms Shauna Nash is excited to bring her years of teaching experience and leadership to Delany Catholic College Granville.
An educator in the UK before moving to Australia in 1996, Ms Nash has worked in both the public and Catholic education sectors and has been with the Diocese of Parramatta since 2000 beginning her career at St Andrew's College Marayong where she was a House Coordinator, KLA Coordinator and the Assistant Principal. She was also the Assistant Principal at St Clare's Catholic High School Hassall Grove before taking on the role of Principal at Delany.
With a focus on equity and aspiration for all students, Ms Nash says she is excited to join the Granville learning community and to encourage opportunities to succeed.
"I live in Western Sydney and I'm passionate about students being given fair go," she said. "I think we have a tremendous amount of talent amongst young people in this area and I want people to see that."
"What I like about Granville is that there is a real community feel, they come together," Ms Nash said. "Everyone at Delany has been really welcoming and I can see the staff are passionate about what they do and that the student community is very vibrant."
An experienced leader, Ms Nash said building trust within the school community and letting students, staff and families get to know her, is a top priority.
"You have to build the trust but I have truly felt very welcomed," Shauna said. "Students come up, they want to have a chat, they want to get to know you."
Ms Nash is also Acting Principal of neighbouring Holy Trinity Primary Granville for the first part of 2022. The schools recently shared a Mass and morning tea to present leaders with their badges and hopes to increase opportunities for the primary and secondary students to work together.
She also plans to model a leadership style that encourages collaboration and building teacher capacity.
"A great leader is someone who has a vision and a passion for the community that they serve," Ms Nash said. "They should not consider themselves the font of all knowledge but should look to the team around and build the capacity of those that they work with.
"I believe everyone should feel like they are on the journey together so that we can bring about the best educational outcomes for the students we serve and to provide an opportunity for a community that feels welcoming, invitational and inclusive," she said.
---
Facebook | Delany
16 Sep 2022

Delany students were invited to attend the Fast Forward Year 11 University Day at Western Sydney University, Liverpool Campus. Students participated in many activities which focused on: → Identification and application of essential transferable skills 💡 → Exploration of career possibilities tailored to personal skill strengths and interests 🏢🧑‍💼 → Developing students' awareness of, and familiarity with, the university environment 🎓 The day ended with a creative RAP performance highlighting the positive impact of future study 📜 and pathways beyond school.

15 Sep 2022

It's a battlefield out there... when Mr Zagas' Y11 Modern History class creatively used classroom tables and nerf guns 🔫 on our field area to simulate charging a machine gun bunker in World War One's Western Front ⚔️💣