Delany reaches out to young people in need
06 Sep 2018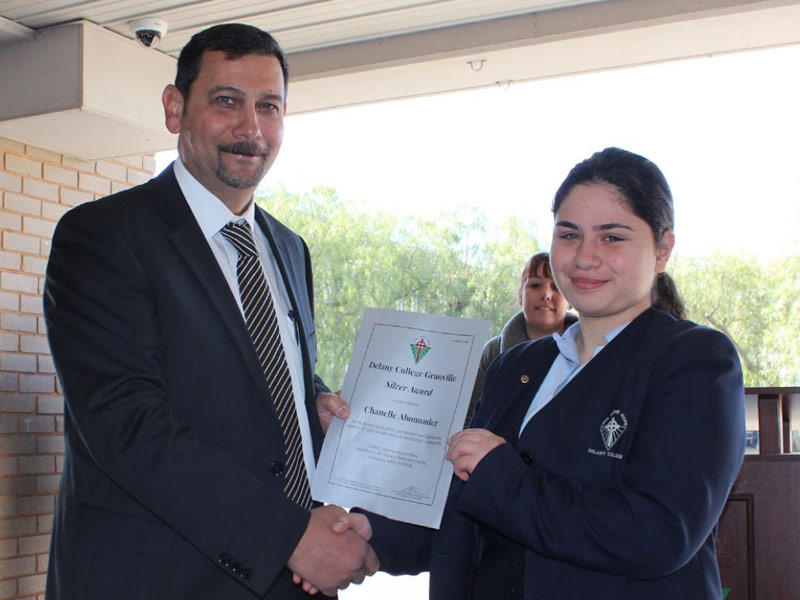 On the morning of August 1, the launch of the Delany Foundation 'Reach Out' program at Delany College, Granville transformed an ordinary school assembly into a momentous event.
A sense of occasion and anticipation could be felt as members of the Delany Foundation members gathered with the school community. Board Member guests included Director Inner-West Region Sydney Catholic Schools Michael Krawek; Patrician Archivist Dr Zachariah Duke; and Australian & PNG Provincial Leader Br Paul O'Keefe fsp.
Established by the Patrician Brothers in 2008, the Delany Foundation aims to support projects overseen by the Patricians in places that are in desperate need of help, such as India, Kenya, Papua New Guinea, and Ghana.
The Delany Foundation is named after Daniel Delany, the founder of the Patrician Brothers. His vision for educating the young men and women of his time came to fruition under his leadership as bishop.
Today, the Delany Foundation focuses on improving the "human and spiritual condition of young people in need, especially in places of Patrician mission in developing countries." (www.delanyfoundation.org.au).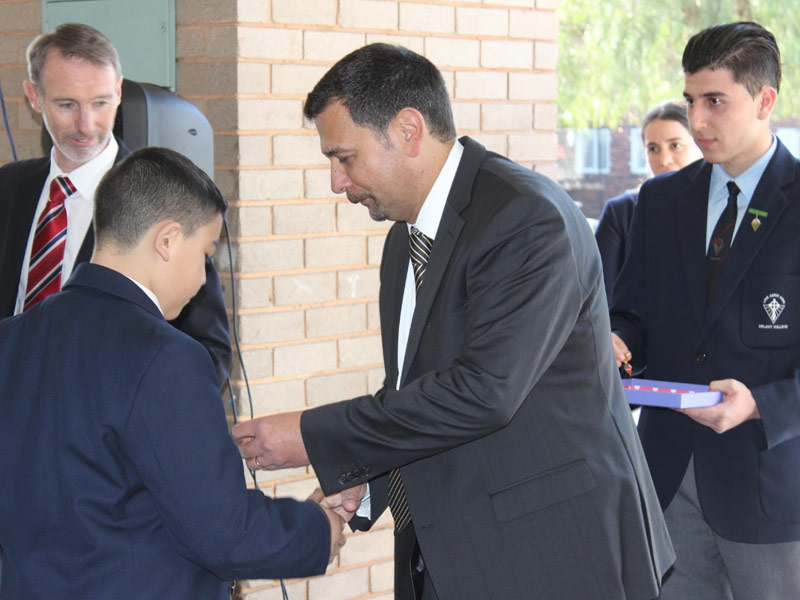 In 2017, Delany College launched its first Delany Foundation 'reach out'. The Reach Out program is designed to empower and involve Patrician school students in helping those in need. In 2017 the students were put in charge of designing the moneybox and promotional material for the fundraiser.
In Term 3 at Delany College each year, classes are set the task of raising money creatively, using their talents and abilities, and focusing on the goal: 'bring the change'.
In reflecting on the way the Delany students embraced this year's Reach Out program, Sarah Guillaume said the students' authentic generosity and care for others is a beautiful legacy of the work of the Patrician Brothers and of Bishop Delany.
"The College is proud of the way the students embraced the call to create change in the lives of young people in need," Miss Guillaume said.
Facebook | Delany
16 Sep 2022

Delany students were invited to attend the Fast Forward Year 11 University Day at Western Sydney University, Liverpool Campus. Students participated in many activities which focused on: → Identification and application of essential transferable skills 💡 → Exploration of career possibilities tailored to personal skill strengths and interests 🏢🧑‍💼 → Developing students' awareness of, and familiarity with, the university environment 🎓 The day ended with a creative RAP performance highlighting the positive impact of future study 📜 and pathways beyond school.

15 Sep 2022

It's a battlefield out there... when Mr Zagas' Y11 Modern History class creatively used classroom tables and nerf guns 🔫 on our field area to simulate charging a machine gun bunker in World War One's Western Front ⚔️💣