Remembering Brother Joseph Byrne
22 Feb 2019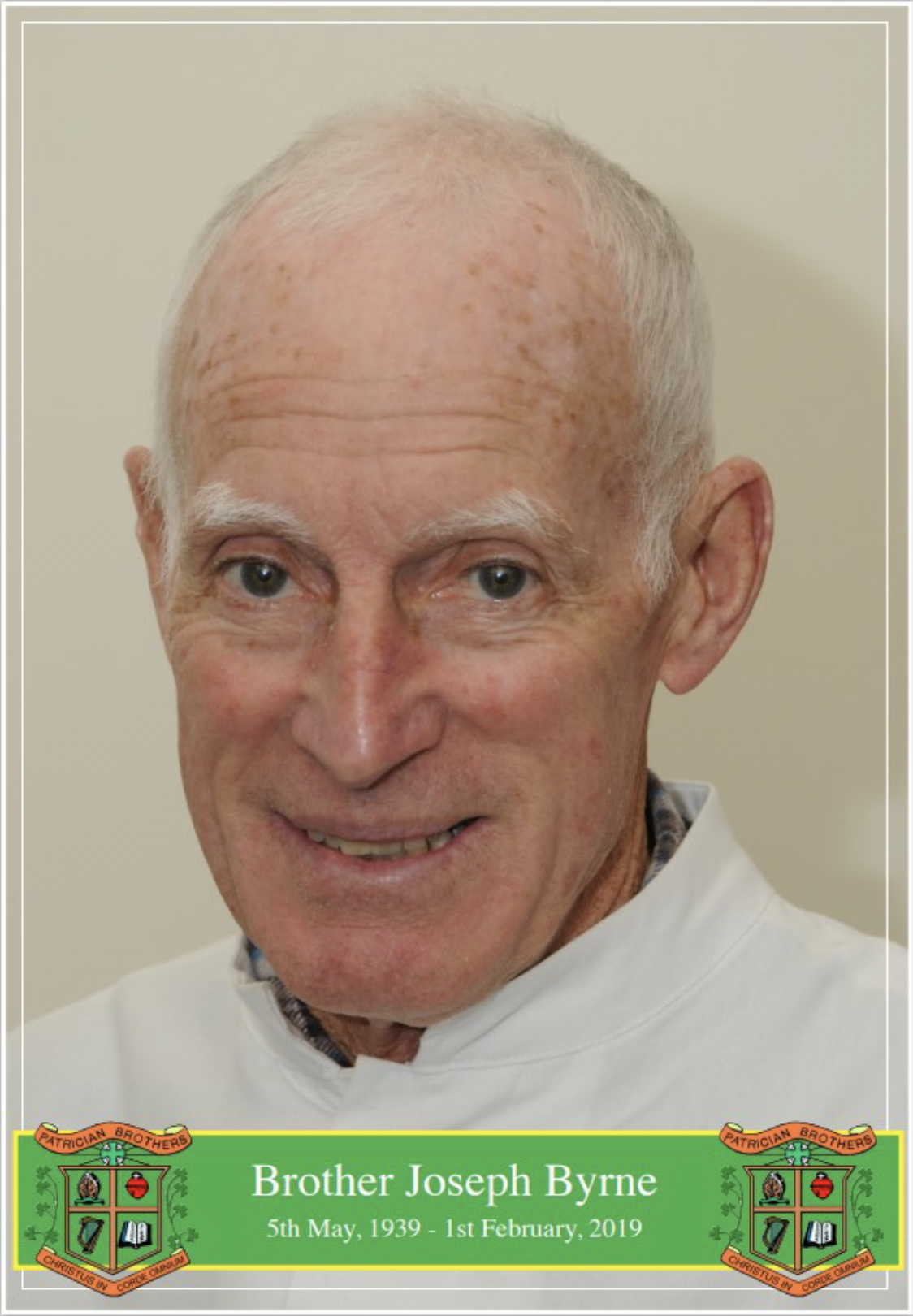 Sadly, Brother Joseph Byrne, who after several weeks of very poor health, passed away on the morning of 1 February 2019. He served the Granville, Fairfield and Blacktown communities during his sixty-two years in the ministry of the Patrician Brothers. Grant eternal rest unto him O Lord and let perpetual light shine upon him. May he rest in peace.
Brother Joseph Byrne was born to James and Annie on the 9 May, 1939. He hails from County Wicklow in Ireland. He came to Aus-tralia on the P&O Liner Himalaya, arriving in Sydney in December 1957. For many years he was known by his religious name as Basil before reverting to his baptismal name of Joseph.
For the greater part of his first thirty years in Australia Joseph served in the boys' primary schools of Granville, Blacktown and Fairfield, fulfilling multiple roles, but mainly as teacher and principal. His terms as primary principal: Blacktown, 1968 and 1969; Granville, 1975 to 1980; and Fairfield, 1981 and 1982. His longest posting was at Granville (1958 – 1967 & 1970 – 1980). In 1984 he took a year's study leave after which he made a transition into parish work as a pastoral associate.
His initial pastoral work was in the parish of Blacktown and from 1997 he was an active member of the parish pastoral team in the parish of St John's Riverstone. As well as being advanced in the spiritual domain, Joseph had a great commitment to physical fitness also. He was a regular and good golfer, squash player, and a keen cyclist, even cycling to Melbourne on one occasion!
Poor health required Joseph moving into Rosary Village Aged Care, Yennora, in June 2018. He was comfortable and happy there until his health seriously deteriorated in early January 2019. He died in his sleep on the morning of the 1st February. He had ministered as a Patrician for sixty-two years.
Facebook | Delany
16 Sep 2022

Delany students were invited to attend the Fast Forward Year 11 University Day at Western Sydney University, Liverpool Campus. Students participated in many activities which focused on: → Identification and application of essential transferable skills 💡 → Exploration of career possibilities tailored to personal skill strengths and interests 🏢🧑‍💼 → Developing students' awareness of, and familiarity with, the university environment 🎓 The day ended with a creative RAP performance highlighting the positive impact of future study 📜 and pathways beyond school.

15 Sep 2022

It's a battlefield out there... when Mr Zagas' Y11 Modern History class creatively used classroom tables and nerf guns 🔫 on our field area to simulate charging a machine gun bunker in World War One's Western Front ⚔️💣