Stage 5 debating the big issues!
22 Feb 2019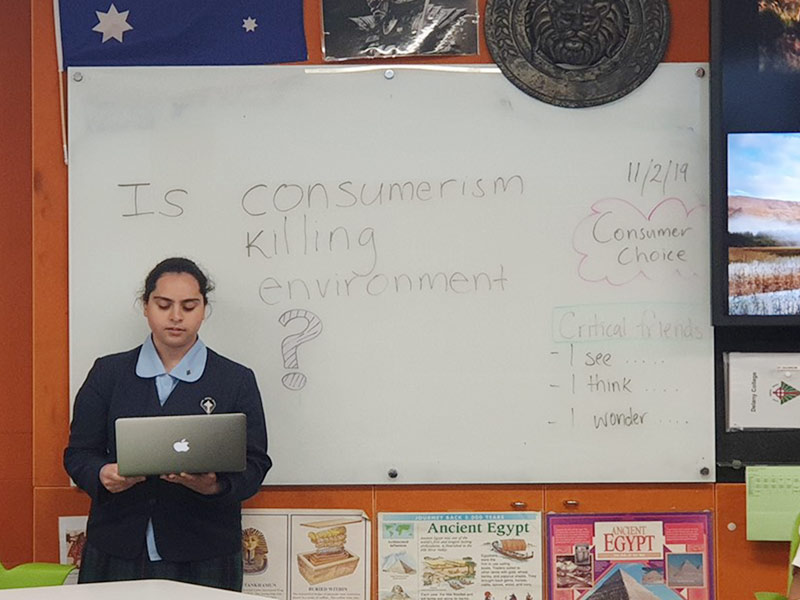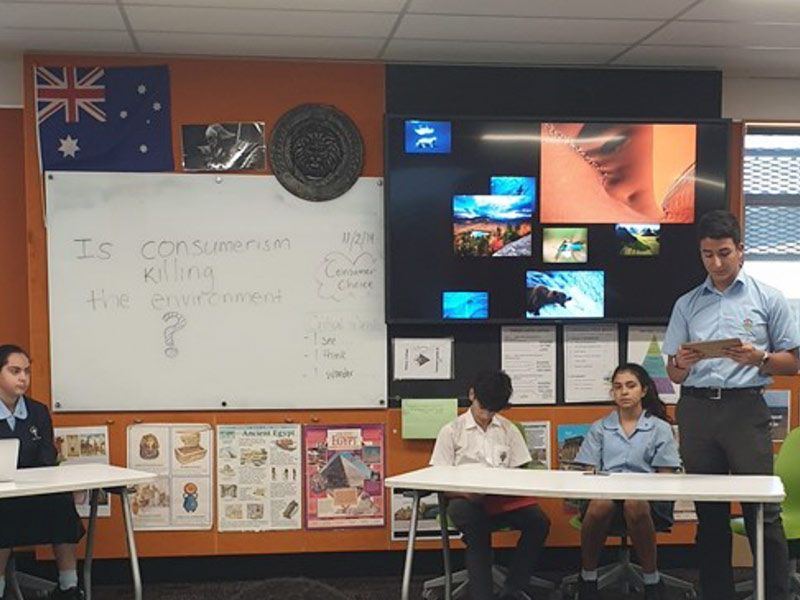 Students in Commerce are beginning the year with the topic 'Consumer Choice.' We have begun to explore the nature of our decisions as consumers, and how this impacts on our quality of life. The class have engaged in some deep thinking and understanding when they debated: 'Is consumerism killing the environment?'
The students from opposing teams presented some very interesting arguments and rebuttals. We are so pleased at the level of learning and understanding they are demonstrating already. It is going to be a wonderful year ahead! Well done!
Geography Classes are exploring the topic 'Changing Places' by developing an understanding of the issues associated with population growth as well as the challenges urban planners face to create an urban plan which addresses the issues of population growth.
Students are engaged and working in teams to showcase their learning by drafting their own urban plans and presenting these ideas to their peers.
Keep up the enthusiasm young geographers!
Facebook | Delany
16 Sep 2022

Delany students were invited to attend the Fast Forward Year 11 University Day at Western Sydney University, Liverpool Campus. Students participated in many activities which focused on: → Identification and application of essential transferable skills 💡 → Exploration of career possibilities tailored to personal skill strengths and interests 🏢🧑‍💼 → Developing students' awareness of, and familiarity with, the university environment 🎓 The day ended with a creative RAP performance highlighting the positive impact of future study 📜 and pathways beyond school.

15 Sep 2022

It's a battlefield out there... when Mr Zagas' Y11 Modern History class creatively used classroom tables and nerf guns 🔫 on our field area to simulate charging a machine gun bunker in World War One's Western Front ⚔️💣