Students day a complete 'write-off'
18 Sep 2018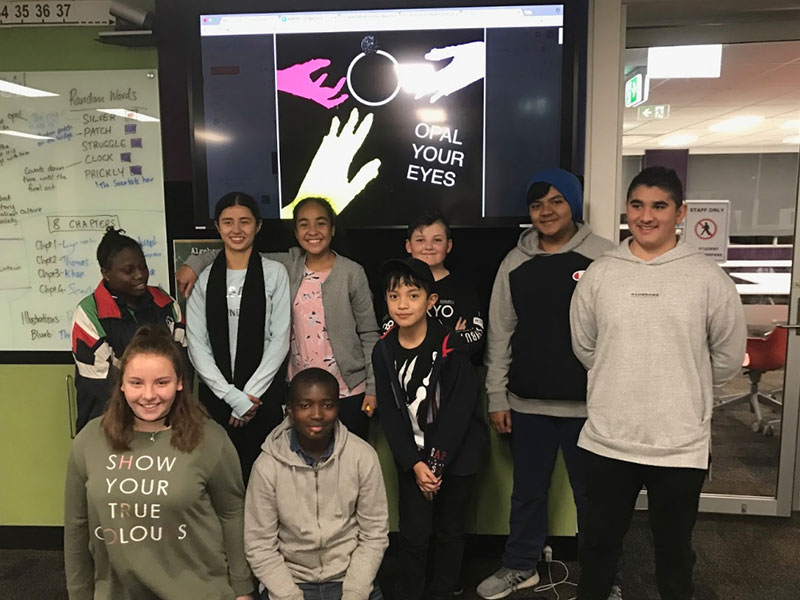 It is no easy feat to plan, write and illustrate a book within twelve hours. Throw in some compulsory characters, keywords and the challenges of group work and you have the Write A Book In A Day competition.
A team of Year 7 and 8 students from Delany College, Granville recently took up the challenge to write a book in a day. Working in the school library over a 12 hour period (from 8am to 8pm), Delany's talented authors and illustrators managed to accomplish their task with a book titled 'Opal Your Eyes'.
Founded in 2002, the Write A Book In A Day competition is a fundraising initiative aimed at raising money for The Kids Cancer Project, with all books being donated for patients to read while undergoing treatment in hospital. Teams are tasked with planning, writing and illustrating a book while adhering to a 5,000 word limit and a unique set of parameters.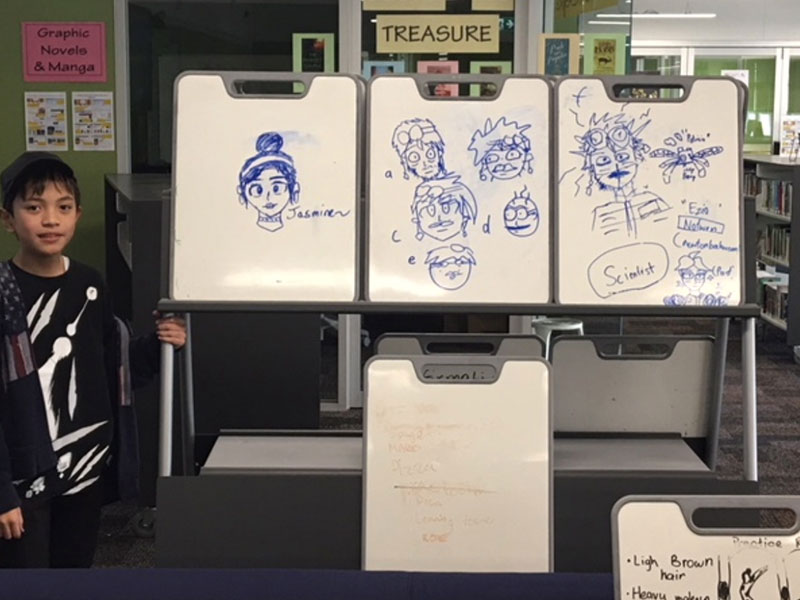 For Delany's team, the challenge was to come up with a story that incorporated a scientist, a trapeze artist, a camera, a bridge and a lost ring.
Delany's Assistant Principal, Anthony Blomfield said the students did a phenomenal job working together to combine these key elements into their story.
"This was an important project for our school to be involved in as it provided our students with hands-on learning experience, engaged them in teamwork, inclusiveness and collaboration all for a great cause," Mr Blomfield said. "Due to the kind efforts of the Delany College teaching staff, our families and friends, we were able to exceed our initial fundraising goal."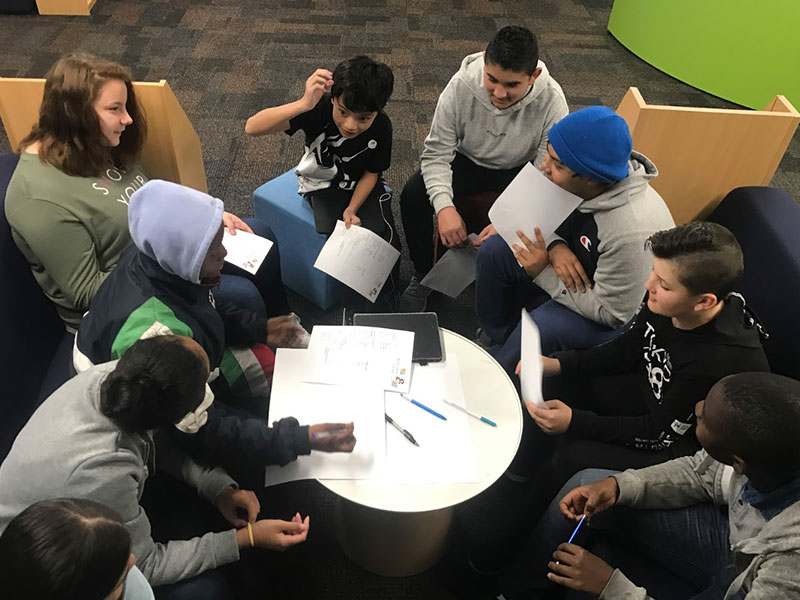 Congratulations and well done to Delany's team: Scarlett Lawler, Khan Salicioglu-Achi, Thomas Rose, Joseph Koroma, Ethan Dogra, Rhys Ramos, Lyriah Filo, Simran Kaur, Sia Comfort-Swaray.
Facebook | Delany
16 Sep 2022

Delany students were invited to attend the Fast Forward Year 11 University Day at Western Sydney University, Liverpool Campus. Students participated in many activities which focused on: → Identification and application of essential transferable skills 💡 → Exploration of career possibilities tailored to personal skill strengths and interests 🏢🧑‍💼 → Developing students' awareness of, and familiarity with, the university environment 🎓 The day ended with a creative RAP performance highlighting the positive impact of future study 📜 and pathways beyond school.

15 Sep 2022

It's a battlefield out there... when Mr Zagas' Y11 Modern History class creatively used classroom tables and nerf guns 🔫 on our field area to simulate charging a machine gun bunker in World War One's Western Front ⚔️💣