World Youth Day 2019 Reflection
22 Feb 2019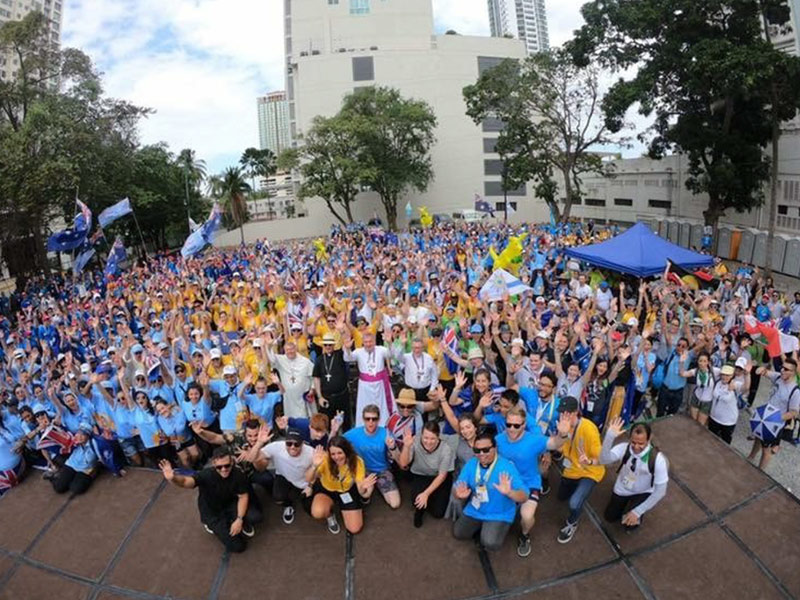 We recently welcomed Maryanne Takchi (Year 12 Formation Leader) back from World Youth Day in Panama.
She was a wonderful ambassador for the College and the Diocese representing Delany College with grace and dignity. Read her reflection of this once in a lifetime experience that changed her life both spiritually and emotionally...
"I am the servant of the Lord. May it be done to me according to your word"
This theme was given as an opportunity to reflect on your vocation and being at the service of God and others.
On the 15th January I was one of 172 pilgrims from the Parramatta diocese representing my school and parish for world Youth Day. Our pilgrimage started off with Mission work in Mexico.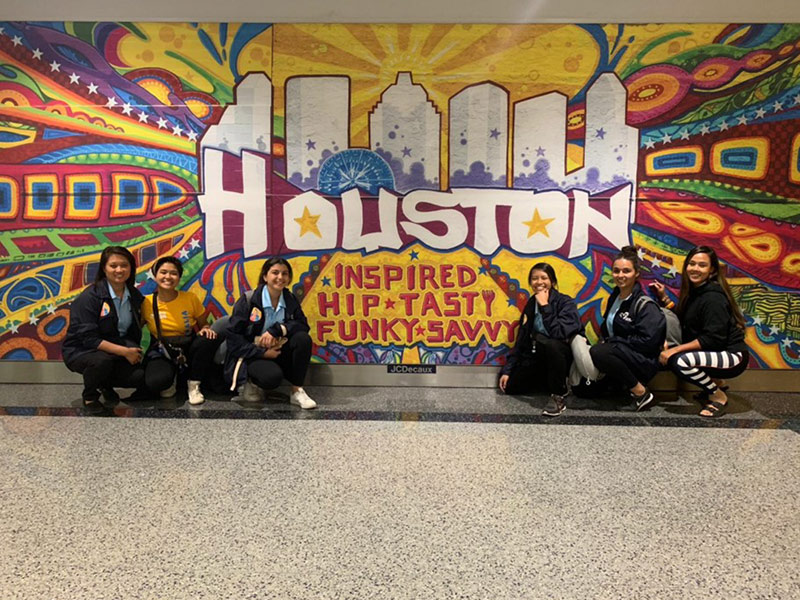 Houston Airport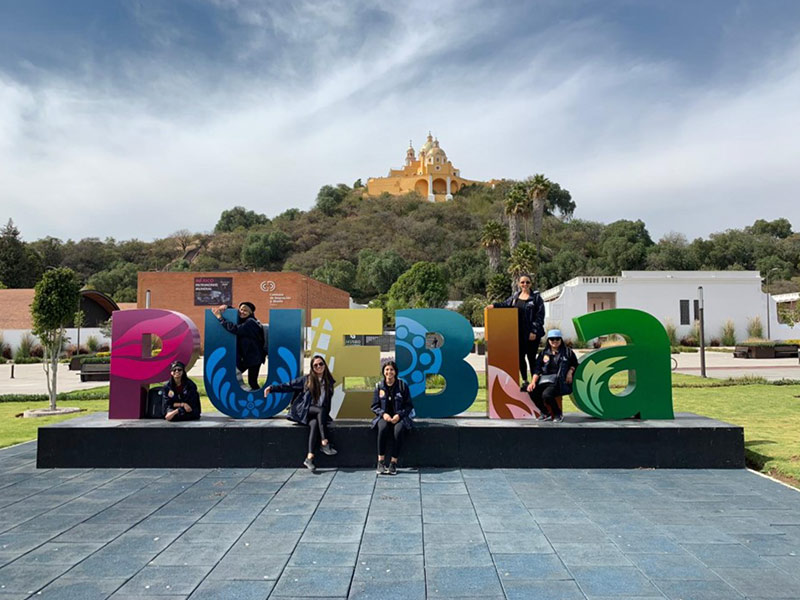 Puebla Sign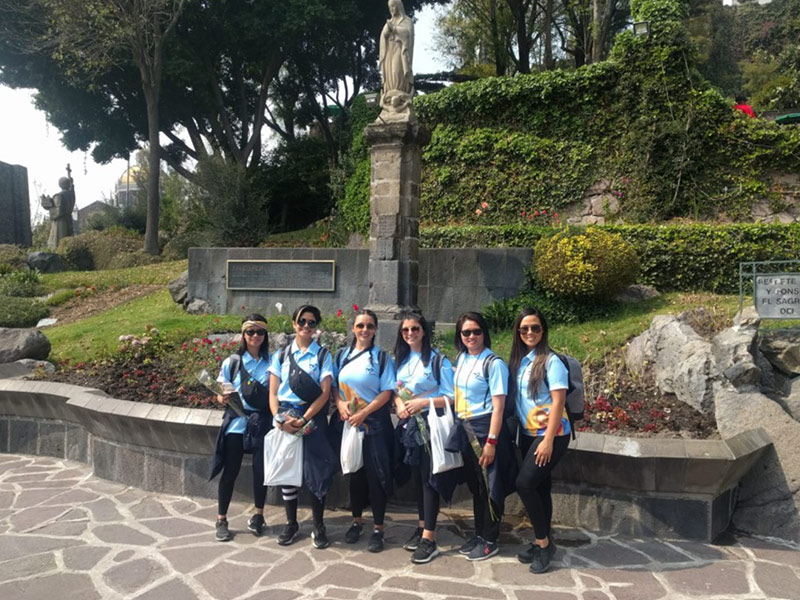 Our lady of Guadalupe statue
While Mexico is a poor country, it's Churches & Cathedrals were absolutely breathtaking. The walls and dome are completely coat-ed ornate sculpture in gold leaf and plaster, including saints and dancing angels. Our lady of Guadalupe is the patron saint in Mexico. We were privileged enough to visit this. One of the world's most revered shrines, Our Lady of Guadalupe is surrounded by museums, the tranquil grottos and of course, the famous tilma imprinted with the image of the Virgin Mary and worn by Saint Diego. I encourage you all to take time to read the story of Juan Diego's encounter with Mary as this really touched my heart.
As we prepared for our mission work we were all sent to different places I was lucky enough to visit the Jesuit school. It was heart-warming to be able to witness the dedication that all the staff and volunteers had towards their country and students. The children were so excited to see us and we spent time talking and playing with them. After being in Mexico for five days we set off to Panama, where World Youth Day Week began. It was amazing to see people from all over the world gather together to share our faith with one another.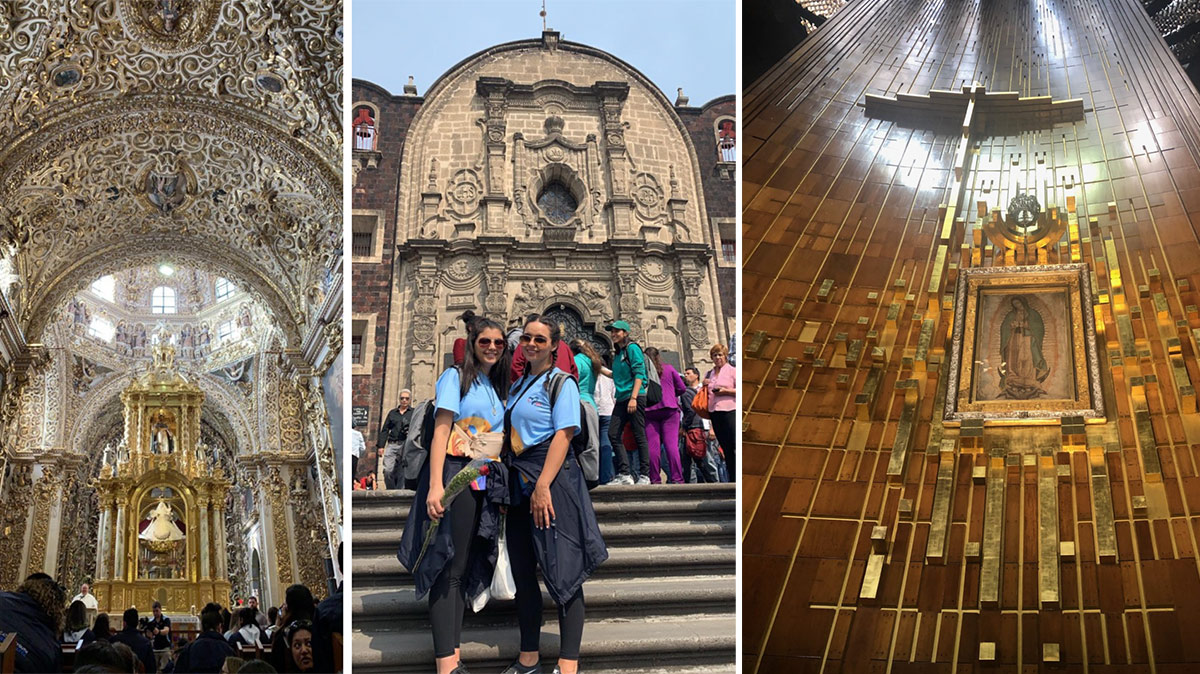 Capilla Del Rosario Chapel, Santo Domingo Cathedral Mexico | Our lady of Guadalupe | Our lady of Guadalupe: The famous tilma
We had an opening mass with the Archbishop of Panama where he welcomed everyone from across the world. It was amazing to be able to interact with people from other countries sharing our national chants and songs. We had Adoration with Pope Francis then an overnight sleep out which lead us to the final mass with the Pope Francis. This was absolutely amazing to be able to have witnessed Mass amongst millions of people with Pope Francis. There he announced the next World Youth Day which would be held in Lisbon Portugal 2022.
I encourage all students to consider in participating in such a beautiful experience in developing our Spiritual growth. To end our pilgrimage we headed to Texas for three days to reflect on what was life changing experience.
I would like to Thank God for giving me this opportunity to experience this amazing Pilgrimage. I would like to acknowledge and thank the Delany College Community and in particular, Mr Muscat and teachers for supporting me throughout the lead up of this pilgrimage. I am very grateful for everyone who helped me to get there. It was such an amazing experience that has changed my life both spiritually and emotionally, that I will forever cherish.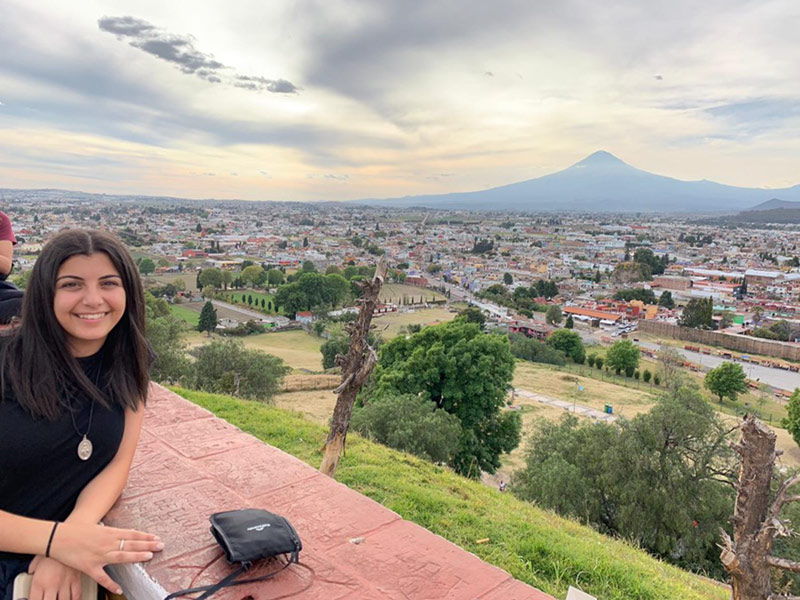 The greatest Pyramid of Cholula, Mexico
Maryanne Takchi
Year 12 Formation Leader
Facebook | Delany
16 Sep 2022

Delany students were invited to attend the Fast Forward Year 11 University Day at Western Sydney University, Liverpool Campus. Students participated in many activities which focused on: → Identification and application of essential transferable skills 💡 → Exploration of career possibilities tailored to personal skill strengths and interests 🏢🧑‍💼 → Developing students' awareness of, and familiarity with, the university environment 🎓 The day ended with a creative RAP performance highlighting the positive impact of future study 📜 and pathways beyond school.

15 Sep 2022

It's a battlefield out there... when Mr Zagas' Y11 Modern History class creatively used classroom tables and nerf guns 🔫 on our field area to simulate charging a machine gun bunker in World War One's Western Front ⚔️💣