Year 7 Team Building Excursion
17 Sep 2019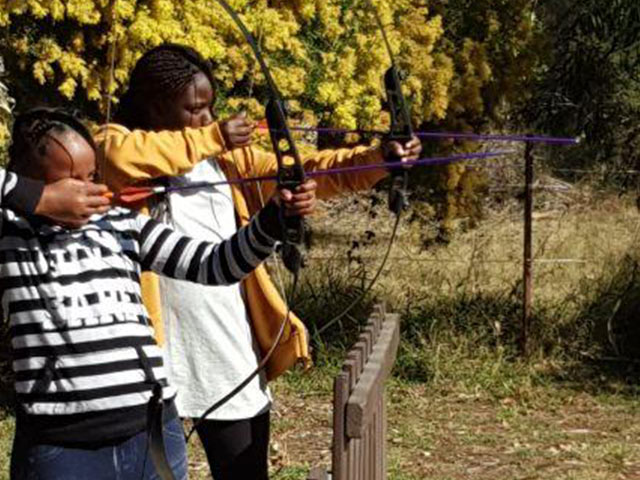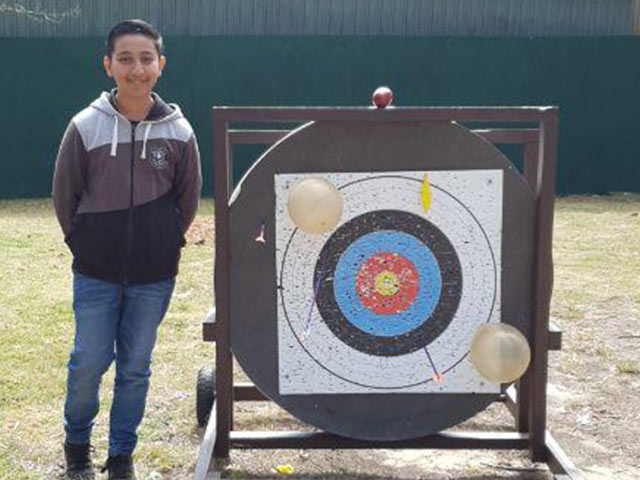 On Thursday, 5 September 2019, Year 7 had the privilege to attend a team-building excursion at the Nepean Adventure Centre.
It was a fun day where students got to do many different activities such as zip-lining. Students were scared to go on it at first, but once they did, it was one of the most enjoyable experiences and a fantastic opportunity to learn together as a group.
Year 7 Student Olivia Harris describes the day:
On Thursday 5 September, Year seven and their mentor teachers were given the amazing opportunity to visit a campsite in Douglas Park for the day.
We arrived at the site and it looked like so much fun! There was zip-lining, a giant swing, rock climbing, bushcraft and many other fun activities to do, but we chose zip-lining, bushcraft and archery.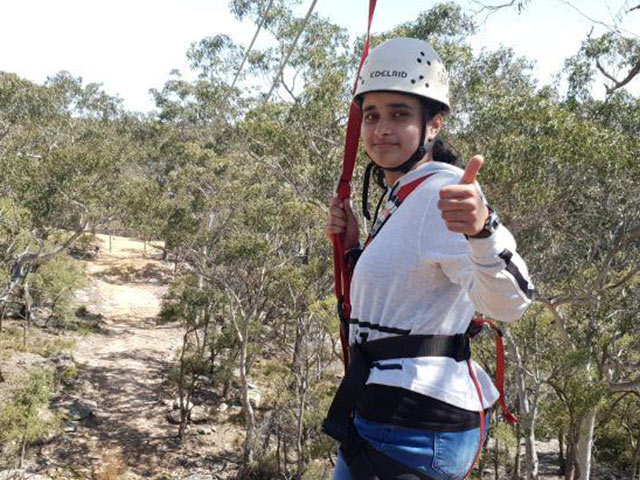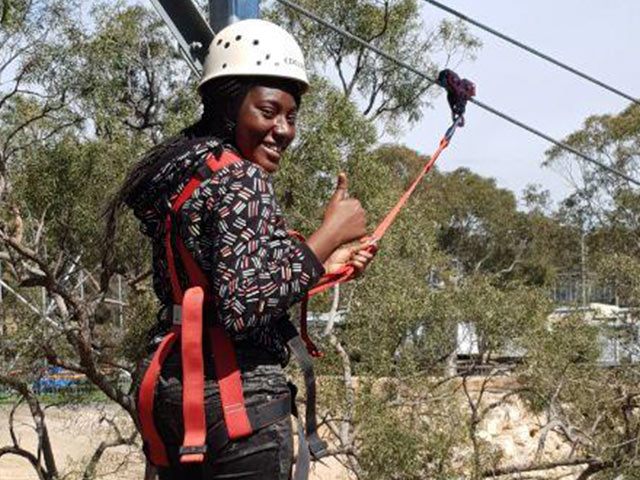 There were 2 groups and 7 mentors as we split up and went off to our first activities. Our first activity was zip lining and I was very excited, like most people, but there were quite a few people that were a bit nervous as it was their first time and it was pretty high up! BUT they eventually conquered their fears and had a great time!
After all of the students had gone on the ziplines, it was the mentor teachers' turn! It was really funny when Mr Waters dabbed and when the other teachers were screaming their lungs out.
The next activity we did was bushcraft, where we lit some Doritos on fire and cooked damper on sticks.
Afterwards, we took a stroll down the mountain side and walked down the steep, rocky landscape and at the bottom we found a teepee created by the people who ran the site. We slowly, but surely, made our way back to the top of the grounds and had burgers for lunch.
Lastly, but definitely not least, we did archery. We thought we knew how to hold the bow, put the arrow in it and how to fire it but I missed all 3 arrows. That's okay because I tried my best!
Finally, I would like to thank all of the teachers involved that organised, came to or helped on the day. It was extremely fun and everyone that went loved the experience so thank you everyone.
Facebook | Delany
16 Sep 2022

Delany students were invited to attend the Fast Forward Year 11 University Day at Western Sydney University, Liverpool Campus. Students participated in many activities which focused on: → Identification and application of essential transferable skills 💡 → Exploration of career possibilities tailored to personal skill strengths and interests 🏢🧑‍💼 → Developing students' awareness of, and familiarity with, the university environment 🎓 The day ended with a creative RAP performance highlighting the positive impact of future study 📜 and pathways beyond school.

15 Sep 2022

It's a battlefield out there... when Mr Zagas' Y11 Modern History class creatively used classroom tables and nerf guns 🔫 on our field area to simulate charging a machine gun bunker in World War One's Western Front ⚔️💣